Zendaya: i migliori look e fashion moments
Dal corsetto fucsia di Tom Ford SS20, all'abito stile Cenerentola di Tommy Hilfiger per il Met Gala 2019
Si chiama Zendaya, un nome che nella lingua bantu del popolo Shona significa "ringraziare", ha 24 anni (compiuti oggi!), profondi occhi scuri, un talento versatile che ha iniziato a coltivare in tenera età e oltre 70 milioni di follower su Instagram. Il successo ha bussato presto alla porta di questa ragazza, nata e cresciuta a Oakland che ha ereditato la sua bellezza melting pot dai genitori (il padre è afroamericano e la madre ha origini europee), tanto che dal suo esordio per Disney Channel in Shake it Up, A tutto ritmo al fianco di Bella Thorne sembrano passata una vita. Nel giro di pochi anni è stata ballerina di hip-hop, l'innamorata di Spiderman, trapezista del leggendario circo Barnum in The greatest showman, la struggente Rue della serie cult Euphoria, la fidanzata di Jacob Elordi (aka Noah di The Kissing Booth), e brand ambassador di Tommy Hilfiger e Lancôme.
Cantante, ballerina, attrice, produttrice, modella, attivista, Zendaya Maree Stoermer Coleman ha abbandonato da tempo gli abiti dell'eroina di Disney per trasformarsi in un'icona di stile. Ogni suo look da red carpet è attesissimo e si moltiplicano gli account come @zendayastylefiles che suggeriscono tutti gli item per replicarli.
I segreti del suo stile? Un amore per i completi maschili, i colori vibranti, i cappotti oversized, alternati a momenti da diva per il red carpet. Con l'aiuto del suo stylist Law Roach ha giocato con la sua immagine, regalando ogni volta uno stile diverso, eclettico, ma sempre di grande effetto. Tra i risultati più indimenticabili ci sono sicuramente il bustier fucsia della collezione SS20 di Tom Ford indossato ai Critic's Choice Awards del 2020 che ricorda il design vintage di Issey Miyake e Yves Saint Laurent degli anni '80, e gli abiti sfoggiati per i vari Met Gala come quello in stile Cenerentola o quello armatura che omaggiava Giovanna d'Arco.
In onore del suo 24esimo compleanno, ripercorriamo i migliori look di Zendaya e i suoi tre essentials: i completi, gli abiti da red carpet e lo street style.
Suits
Red Carpet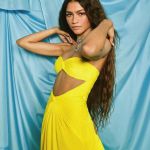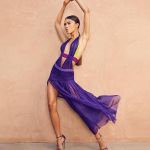 Streetstyle