The best beauty trends of 2023
From Washed Denim Eyeshadow to Latex Lips.
In 2023, the beauty world split into three major groups of inspirations, which then led to trends that we saw on celebrities, but that we and our friends also wore at least once: Food & Drink, unapproachable makeup and a return to the 1990s and early 2000s aesthetic. Eyes, whether shaded or bright, are meant to beguile; mouths are back in the spotlight thanks to intense colours, overlines and glosses; skin is pale or sun-kissed depending on the season, leaving room for little imperfections like dark circles; nails can be minimalist and nude or exaggerated and fun. In short, green light for creativity and reinterpretations of great classics like lacquer lips or ice flower eyes. And if you're stuck with make-up, there's always TikTok with its millions of video tutorials explaining how to recreate your favourite trend.
Here are the 5 beauty trends shaping 2023 according to G-Club.
Succubus chic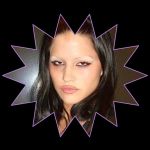 In 2023, we have learnt to release our dark feminine energy through make-up. The inspiration? Angelina Jolie in the early 1990s, the bad girl in her 20s who dressed like Morticia Addams, collected knives and walked around with a vial of her second husband's (actor Billy Bob Thornton) blood around her neck. The Succubus chic girls of today, from Gabbriette Bechtel to Mia Goth, from Arca to Amelia Grey Hamlin, mix the dark and Y2k aesthetic, using gothic and vampire-like make-up but interpreting it in a chic way: black hair, very thin or completely discoloured eyebrows, hollowed cheeks, dark circles under the eyes that stand out against the pale complexion, Siren eyes, bold lips outlined with a 90s-style brown pencil.
Latex lips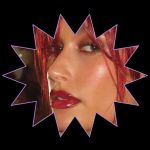 The era of lip gloss and glossy varnishes, so popular in the 2000s, is back. Lips should be juicy, glossy and full of colour. The term "latex lips", coined by make-up artist and influencer Claudia Neacsu, describes a particularly glossy mouth with a finish reminiscent of the reflective surfaces of latex. With more than 18 million views on TikTok, it remains a popular trend with an eye-catching effect that is super easy to recreate. A little throwback? All you need are four steps. The first to make sure your lips are super smooth with a gentle exfoliator and moisturising balm. Trace the lip contour with a pencil in your favourite shade and then evenly apply lipstick (preferably liquid) to the lips. Finally, apply a generous layer of transparent lip gloss. The colour of the lipstick? That depends on your taste. There are those who favour red tones, those who prefer brown and those who dare to go for black.
Latte makeup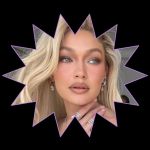 This year too, food drinks have inspired beauty and given a name to a variety of new trends. The one that dominated last summer and continues to be popular is Latte makeup. It has nothing to do with white, icy shades, but is a new take on bronze make-up with caramel tones reminiscent of cafe au lait. The features? Minimal face coverage, smokey eyes, natural lips and monochromatic shades of caramel, tan, suede, bronze, gold and amber. Green light to smoky eyeshadows, cheekbones and lips modelled with bronzer, glossy or matte, giving the face a sun-kissed look.
Glazed Eyeshadow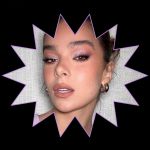 Glazed Nails, Glazed Skin and even Glazed eyeshadow. Hailey Bieber taught us to love the luminous, iridescent, frosted effect reminiscent of a doughnut. This is an ultra-shiny eye make-up that mimics the dewy glow you get when you apply a moisturising serum to your skin, or the pearlescent shimmer of a seashell infused with glitter and shimmer. How do you achieve it and get the perfect look for the holiday season? Start with an eye primer to even out and moisturise the eyelid, then apply luminous straws and liquid eyeshadows with a metallic texture. The finishing touch is a gloss gel or liquid illuminator to make the look as enchanting and radiant as a mermaid's.
Washed Denim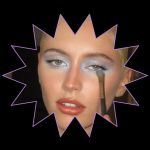 Blue eyeshadow is a beauty obsession that returns cyclically, inspired by films and stars from the past. In 2023, it's back on trend, but in an indigo blue that mimics the "worn" effect of jeans, which fade with time and wear. Washed Denim makeup colours the eyelids in a pale blue that is shaded to create milky, dusty, desaturated tones that can be embellished with various frosty silvers - perfect for winter looks. From Taylor Swift to Kendall Jenner, from Iris Law to Dua Lipa, from Barbie Ferreira to Kim Kardashian in the SKIMS winter campaign - no celebrity hasn't worn it at least once, and neither have millions of girls who have watched videos of the trend on TikTok.