Jacquemus x Nike sneakers mix gorpcore and french aesthetics
Available from June 28
Since it was announced some time ago, the collaboration between Jacquemus and Nike has raised great hype, heralding itself as one of the hottest partnerships of the season. As the official presentation date, which will be next June 27 in Arles along with the Le Papier collection, draws closer, information about the capsule is also multiplying. We know that Simon Porte Jacquemus will infuse sportswear with French allure by making a series of 15 easy and sensual garments, declined in neutral tones, which will include a tennis skirt, and a pair of biker shorts made of seamless, technological weave, and unisex bucket hats.
The real stars, however, will be the sneakers. The French designer has decided to focus on the Air Humara, a trail shoe that made its debut back in 1998, remaining in the shadows for a long time until Supreme brought it back, making mainstream audiences fall in love with its Air Humara '17. It is no coincidence that Simon Porte Jacquemus opted for a sneaker designed by Peter Fogg, the legendary Nike designer who also created ACG, the U.S. giant's gorpcore line of which the enfant prodige of Le Chiquito bag is an avid collector.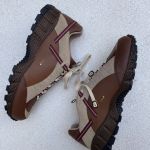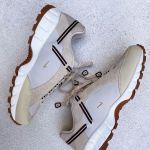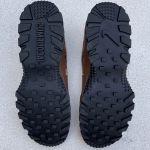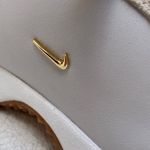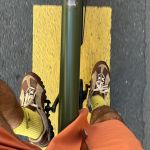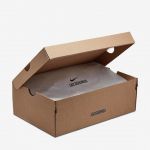 After giving us a first with the latest campaign starring Sydney Sweeney, Jacquemus gives us a look at the new Air Humara by asking from its Instagram profile: "Bonjour! Do you want to see my first Nike sneaker?". The answer is a big yes. The images show us two models, the first playing with different shades of beige, the second with dark brown and latte. Both feature a leather and suede upper, thick but not chunky rubber sole, black and fuchsia accents. Completing the look of the shoes is a tiny gold Nike Swoosh on the side.
The date to look forward to in order to buy the first pair of Jacquemus' signature Nike is next June 28, when the sneakers will arrive on the French brand's website.