Renaissance Couture by Beyoncé x Balmain
Un sogno couture
When Beyoncé first released her Renaissance album, she said she hoped it would inspire us all to "let go of the wiggle" Olivier Rousteing, Balmain's creative director, took the Queen's words literally. "When French holidaymakers returned to the real world last summer, I had already designed fifty new silhouettes that reflect the rhythm, spirit and voices of Renaissance."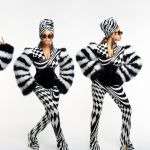 Olivier Rousteing had worked with Beyoncé on many memorable occasions. He knew the singer-songwriter's colour preferences, cuts, fabrics and accessories intimately.
And all this was reflected in the first sketches. "But when I decided to call her and share those first sketches with her, well ... what I was hoping for was not just another set of looks for the red carpet or a concert stage. This time I was not asking her to just be my muse. Instead, I really hoped she would be willing to do something completely new: a true collaboration between two artists who are both obsessed with taking their art to the next level," said the Balmain creative director.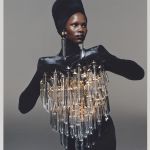 For the past five months,
Rousteing
has been working with Beyoncé and pop star stylist Xenophon. Their first task was to whittle down the 50 or so looks Rousteing had created to 17. The second task was to work together to transform these designs into a fully-fledged haute couture collection. The result is a selection of looks that honour both the history of the fashion house and the musical legacy of the artist. Two of them have already been seen at the Grammy Awards and BRIT this year - and more will be unveiled elsewhere soon. We are looking forward to it.