The small luxuries in the accessories world worth to invest in
From Telfar shopping bags to Cartier bracelets according to Rebag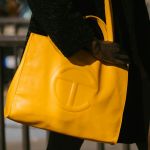 Rebag, the luxury resale site specialising in handbags, accessories, shoes, watches and other designer items, presented its third annual Clair Report, which helps us to analyse current and rising trends in fashion, but also to identify in which to invest our money. Reading through the data we discover that three major Maisons are dictating the style and wishing list: Hermès maintaining an average of 103% of the retail value of its it-bags; Chanel's resale value increased with its price increases in the primary market, rising 12 percentage points to an average value retention of 87%. 2022 also saw a significant increase in value for Prada, which remains among the cult brands thanks to its timeless garments and interesting capsules such as limited edition trainers by Cassius Hirst. Despite the departure of Daniel Lee, Bottega Veneta's appeal endures, growing 10% as did Fendi and Gucci, driven by the hype of the release of the House of Gucci film, the collaboration with Harry Styles and the whimsical creativity of Alessandro Michele.
Small Leather Goods
Accessories are often the entry-level of the luxury world. Their lower price makes keyrings, wallets, clutches and other small gadgets the best way to hold a piece of our favourite designer labels in our hands, adding a special touch to our everyday looks, but without wasting all our savings. In this category, the real stars are the cardholders who retain an average of 105% of their original retail value. Among the most coveted and valuable, perfect for a small investment, are the Chanel models (+126%) that with their double C and precious chain remain a status symbol; the monogrammed canvas pieces signed Louis Vuitton and those made by the workshops of the Maison Goyard. A good idea for future purchases? Betting on a clutch bag (the average conservation value is a good 113%) such as Louis Vuitton Kirigami or Chanel Cambon, or on a small detail such as the shoulder straps that prove to be not only an easy way to personalise our bags, but also a sound investment. Once again, Louis Vuitton's bags recorded the highest average loyalty value of 111%, followed in second place by Hermès (109%) and Goyard (74%).
Bags
If there is one great truth when it comes to fashion, it is that none of us have enough bags in our wardrobe. These accessories are not only our greatest object of desire or a status symbol that makes us closer to iconic celebrities like Jean Birkin and Grace Kelly, but they often prove to be excellent investments. The only flaw? The often prohibitive price, sometimes accompanied by a long waiting list. If you want to treat yourself, Rebag's report, has compiled a list of models to focus on right now from which we discover that dominating the category, for their coolness and practicality, are shopping bags and shoulder bags. Surprisingly, the Telfar Shopping Tote, with its many available variants and exclusive drops, has become the obsession of the moment, loved by celebrities such as Oprah Winfrey, Alexandra Ocasio-Cortez, Dua Lipa and Beyoncé. Its average storage value is a whopping 193%. As Carrie Bradshaw teaches us, the Fendi Baguette (115%) remains a timeless classic and the most ingenious idea ever created by Silvia Venturini Fendi; as does the Louis Vuitton Petite Accessoires (124%). Among the it-bags set to retain their value the most (112%) are the Prada Re-Edition 2000 Hobo, with its clean and extremely modern design, and the ever-elegant Soho Chain Crossbody by Gucci.
Jewellery
A piece of jewellery, like a diamond, is often forever. Particularly when signed Cartier (the brand's pieces retain an average of 79% of their resale value). Among the brand's most iconic creations are the Love collection, sealed with real screws; Juste un Clou, characterised by a nail that wraps around the wrist or finger of the wearer. Both designed by Aldo Cipullo in the late 1960s and early 1970s, they join the equally beloved Trinity Collection, designed by Louis Cartier and featuring three intertwined rings in rose, yellow and white gold. They are a timeless gift, capable of conveying a discreet luxury that harks back to the Old Money aesthetic. The same style is also represented by the watches, a great classic of the Maison (the Cartier Tank is the latest fetish of Gen Z) and other historical brands such as Rolex, Hublot and Breitling, which for Rebag are the greatest watch and jewellery manufacturers of 2022.