The best looks of the Grammys 2021
From Dua Lipa, beautiful as a young Cher, in Versace to Queen Beyoncé in Schiaparelli
Not even the pandemic stops the 2021 Grammy Awards. The show must go on, between a small red carpet, award ceremonies and live performances on stage, others pre-recorded or streamed. All host from Los Angeles by The Daily Show comedian Trevor Noah. The absolute queen of the night was Beyoncé who, winning for best music video for Brown Skin Girl, for best rap performance and best rap song with Savage sung with Megan Thee Stallion and for best R'n'B performance with Black Parade, thus becomes the most awarded artist in the history of the Grammys. Thanks to the awards of this edition of the music's Oscars, Bey now reaches 28, beating the American violinist Alison Krauss who held the record until now. To celebrate this latest success in her career, the star went on stage at the Staples Centre in a custom total look by Schiaparelli Haute Couture: an off-shoulder leather mini dress with drapes in the fabric that gave movement to the whole; accessorized with long sculptural earrings in gold and black and a pair of long black leather gloves on which stood out golden and sharp nails as a decoration; while at the feet she had Jimmy Choo pumps. Her beauty? Soft curls, lipgloss, lots of mascara and eye shadow shaded in tones of brown.
The 63rd edition of the Grammy Awards provided a new record for Taylor Swift who, by taking home the award for album of the year with her Folklore in a little Oscar de la Renta dress covered in three-dimensional and multicoloured flowers, matched with a delicate make-up in shades of pink, became the first woman to win the category three times. For her performance, she opted for a glam-boho style, wearing an Etro model in gold chiffon with a Paisley print in shades of blue, with maxi ruffles and lace details on the neckline and sleeves.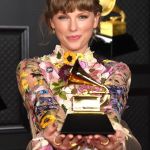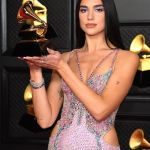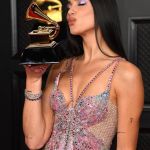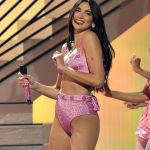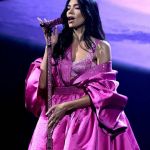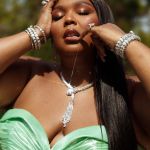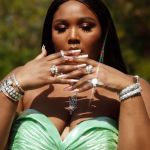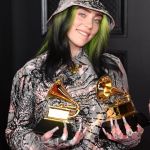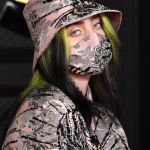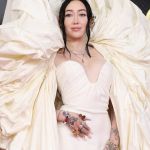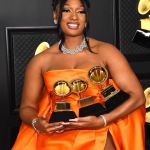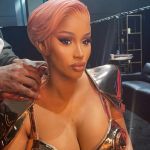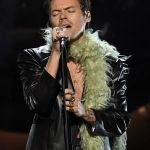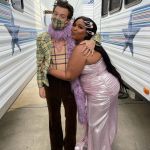 Atelier Versace, instead, was the brand picked by Dua Lipa for her three outfits. Thanks to Lorenzo Posocco's styling, Dua looked like a young Cher, especially on the red carpet where she wore a mermaid long dress, consisting of a metallic top and a maxi butterfly body covered in crystals; her long hair was parted in the middle and her make-up was focused on a metallic lilac eyeshadow. The other two looks she wore during her live performance were also beautiful: a voluminous fuchsia silk duchess cape, on which shone a shower of crystals (recalled by the hot pink glitter on the eyelids), which, once fallen, revealed an equally girlie and sparkling top and culotte outfit.
Usually, the Grammys always offer a series of extravagant styles, made of dresses, accessories and beauty that catch the eye and dominate the Instagram feeds, but, this year, the celebrities have preferred to focus on more traditional choices, preferring bling bling, shiny fabrics, statement eye shadows and major brands. Billie Eilish and Harry Styles wore, as always, outfits by Gucci; Megan Thee Stallion wore an orange dress by Dolce&Gabbana made special by a maxi bow on the back; Lizzo wore two models with ruffles, which looked a bit like prom dresses, by Balmain; HAIM were in total lilac by Prada; Noah Cyrus in a Schiaparelli cloud; Mickey Guyton wore an elegant and floral Valentino FW21 creation; while both Cynthia Erivo and Chloe and Halle Bailey were in Louis Vuitton with Tiffany & Co. jewelry.
Here are the best looks of the 2021 Grammy Awards.
If you want to check out how the stars were dressed at the Grammys a decade ago, have a look here.