Isamaya Beauty's new lipstick proves "sex sells"
Isamaya Ffrench's brand has launched a collection of penis-shaped lipsticks that is the talk of the town
Sex has always been inextricably linked to the world of beauty and the way the industry promotes its products. Just think of the advertising campaigns for Yves Saint Laurent's perfumes or Tom Ford's for his lipsticks. And what about the allusive names of blushes, creams and mascaras that fill our make-up boxes, like Better Than Sex by Too Faced or Orgasm and Deep Throat by NARS? Now Isamaya Ffrench is giving the old adage "sex sells" a new, somewhat explicit and literal meaning with her Lips collection, a selection of refillable lipsticks in a tube anatomically shaped like male genitalia.
"The taboo around sex is so outdated, as are the norms of the beauty industry, and that's why we see variations of the same product coming out every day. I said from the beginning that I wanted to redefine the beauty industry with Isamaya Beauty, and I am." After all, says the make-up artist with a touch of irony and a desire to provoke, "who doesn't need a big chrome cock in their lives?"
Indeed, the collection consists of two lipstick shades (but more will be added in the coming months): Cardinal, a bright, rich red with a satin finish, and Vanity, a glossy-effect balm that appears black but is transparent on the lips. The former is packaged in chrome packaging, while the latter is in gunmetal packaging. What makes the packaging special, however, is its shape, which, inspired by the "masculine form of post-Renaissance Italy", replicates a penis made of chrome-plated metal. Once the lipstick is used up, the tube becomes a kind of sculpture, a small art object to decorate your home.
It's a simple idea that some have called ingenious, while others have found it rather bizarre, but in fact perfectly in line with Isamaya Beauty's stated mission since the brand's inception: "to always strive for originality and risk-taking, with an authentic and unapologetic approach to beauty and image-building" and to focus on a blend of "liberation, innovation and seduction" For this reason, each product is designed to push the boundaries of beauty, both in terms of formulation and design. However, as Ffrench himself explains, Lips is also a celebration of the male form and an attempt to bring it back to the centre of fashion, art and the market, which have neglected it for decades and sexualised the female form instead.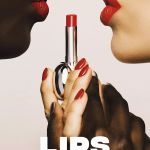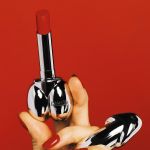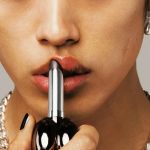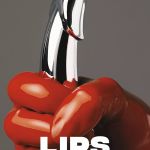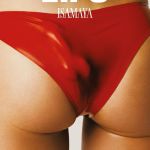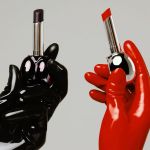 It now remains to be seen how much the new penis-shaped lipsticks will sell once the initial hype is over. For now, the provocative images of the Lips collection and the advertising campaign by Malaysian photographer Zhong Lin featuring models Ajok Deng and Kairi Tokoro, as well as the sex-positive celebration of female empowerment and the male form, have led to the lipsticks selling out. Despite the not-quite-affordable $95 price tag, this success seems to confirm that "sex sells" today as it did then. Perhaps it's still a useful excuse to get a lipstick talked about that does not seem to have anything special about it apart from its tube.