What are the most influential beauty brands online?
Here are which brands have the most engagement power. What about small brands?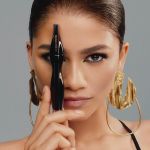 A new report, the Global State of Beauty, reveals that even in the first half of 2022, social media and influencers remain the most important channel of value generation for beauty brands. Launchmetrics analyzed more than 740 brands operating in the cosmetics and make-up industry and, using a special algorithm called Media Impact Value (Miv), calculated which beauty brands have best been able to turn their online presence into money and which social platform provides the most engagement.
At the top of the classic top 10 beauty brands is Dior, which totaled a miv of $388,000 (395.9 thousand euros), up 8 percent from last year. Mainly boosted by celebrity collaborations and the choice of brand ambassadors. As Launchmetrics points out, betting on Jisoo Kim has paid off for the Lvmh Group fashion house, so much so that eight of the top 10 posts published by Dior are by the k-pop queen. In second and third place are L'Oréal Group and Lancôme, with $360,000 and $337,000 ($343.9,000) in miv, respectively. Specifically, Lancôme saw +6 percent growth, while L'Oréal saw a 7 percent decline. It was followed in the rankings by Mac Cosmetics and Estée Lauder, Chanel, Nars, Charlotte Tilbury, Fenty Beauty e Ysl Beauty. Among the brands with the highest growth over the previous year, it gains the first place finds Viktor & Rolf with an increase in the six-month period of +225% to be attributed to the collaboration with actress Anya Taylor Joy, followed by Escada, Mont Blanc, AmorePacific, Coach, Blinc, Augustinus Bader, Rochas, Eucerin e Kylie Cosmetics. It should be noted that Kylie Jenner's company is the only beauty brand owned by a celebrity (other than Fenty) to have had a 39 percent increase in miv that makes it rank 18th in the platform's semi-annual report, generating more than $121K in miv ($123.4K). Credit for the success? Analysts attribute it to the brand reputation linked to the Kardashian family, Kylie's popularity, and the large amount of posts published, which is higher than that of its competitors, thus enabling consistently high engagement from its users.
Despite the tough economic times, consumers continue to buy small affordable luxury goods, especially beauty products, providing the market with a boom phase (the total value generated by brands is around $12.5 billion, of which $5.6 is generated by influencers alone) fueled by the constant launch of new brands, products and special capsules. To drive popularity, social is key, although, according to Launchmetrics, customer engagement has declined from one year to the next. Finding more success and impact are shorter-format video platforms, such as Douyin and Weibo, which have achieved greater miv year-over-year growth. In contrast, platforms with longer video content such as YouTube have experienced a decrease in miv, showing that they are no longer able to monetize posts and online presences as much as in the past. The data crowns Instagram as the most powerful social network and the one that generates the most media impact; while TikTok has the most significant growth for impact with +176 percent year-on-year. Interestingly, the most popular posts have an entertainment format or feature celebrities or influencers such as Kylie Jenner or Ariana Grande.