The return of Adele
Everything you need to know about the upcoming album and the British singer's new life
It's been six years since her last album and five since the last time she stepped on a stage. It was the 2017 Grammy, a great night during which she performed live a cover of George Michael's Fast Love and won five awards including Best Album (although she publicily said Beyoncé's Lemonade deserved it more). Now Adele is back, bringing with her the high expectations of fans who can't wait to hear the new works of the English singer, but, above all, this return is a moment of hope and rebirth from a heavy personal background, made of divorce, anxiety and depression. In this long period away from the spotlight - interrupted only by a few funny posts on Instagram - many things have happened to the pop star: first she divorced from Simon Konecki, father of her son, then, a few months ago, here's the beginning of the relationship with the sports attorney Rich Paul. In between, she moved from London to sunny L.A., started doing intense workouts at the gym, had much-talked-about weight loss and released many new songs that we will only discover in a few weeks, when the singer's fourth album will be out.
While we wait to listen, cry and sing along to the notes of the new songs, here's everything we know about Adele's new life.
New album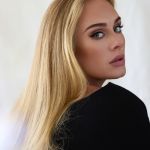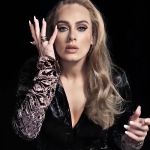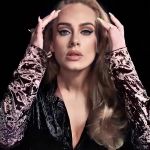 On November 19, Adele will release her highly anticipated fourth album that will be titled 30, once again a number which is her age when, three years ago, she started working on the new tracks. The artist herself unveiled with a post on Instagram the title, the release date and the cover, a side portrait of her on a green background, taken by Simon Emmett. With the image there was a short introductory text:
I was certainly nowhere near where I'd hoped to be when I started it three years ago. Quite the opposite actually. I rely on routine and consistency to feel safe, I always have. And yet, there I was knowingly – willingly, even, throwing myself into a maze of absolute mess and inner turmoil. - Wrote the talented Englishwoman about the mood during the project's working-in-progress - I've learnt a lot of blistering home truths about myself along the way. I've shed many layers, but also wrapped myself in new ones. Discovered genuinely useful and wholesome mentalities to lead with, and I feel like I've finally found my feeling again. I'd go as far as to say that I've never felt so peaceful in my life.
Writing 30 turned out to be a sort of cathartic process, but also an anchor to hold on to in the hardest of times, that "wise friend" you can always count on, the one who "friend who came over with a bottle of wine and a takeaway to cheer me up," or "who'd stay up all night and just hold my hand while I'd sob relentlessly not knowing why".
The album is full of heartbreak hits and different moods, which are the result of the experiences made by the star in the last three years. In particular, it's her way of explaining her divorce to her son Angelo.
I wanted to explain to him, through this record, when he's in his twenties or thirties, who I am and why I voluntarily chose to dismantle his entire life in the pursuit of my own happiness. - The singer explained to Vogue UK - It made him really unhappy sometimes. And that's a real wound for me that I don't know if I'll ever be able to heal. He has so many simple questions for me that I can't answer, because I don't know the answer.
Most of the details about 30 are still top secret, but, from Adele's many interviews, we know that collaborators include Max Martin, Shellback, Inflo, Greg Kurstin (the co-writer of Hello), Ludwig Göransson and Tobias Jesso Jr and that the record will not contain any feauturing (unfortunately no Adele-Beyoncé duet!) although at some point we might recognize the voices of Tyler, the Creator and Skepta. British Vogue reveals that there will be songs about post-divorce joy and dating, including an "absolutely upbeat" track; "a powerful piece, an Édith Piaf moment"; but also a son-inspired piece that will sound reminiscent of "certain Marvin Gaye stuff" (What's Going On is apparently "a great reference"). The final track, on the other hand, a seven-minute journey of self-reflection composed recorded while the TV in the studio was broadcasting Breakfast at Tiffany's and conceived as "a soundtrack for the film".
Adele will present 30 with a special television event titled Adele One Night Only, which will air Nov. 14 in prime time on CBS. During the show, the British star will perform live singing songs from the new album and talk about her latest work and her life in a lengthy interview with Oprah Winfrey.
"Easy on Me"
A few days ago Adele gave fans a preview of 30 by releasing Easy on Me. Result? It "broke" Spotify, being downloaded 24 million times in the first 24 hours. The first single from the new album is an emotional ballad, in which the singer's powerful and intense voice rests on a piano base. The lyrics are a sort of prayer, an invitation to be understanding and kind to others, but also to oneself.
I was still a child. Didn't get the chance to. Feel the world around me. I had no time to choose what I chose to do. So go easy on me.
Adele sings in the refrain, while she turns first to her son, then to her ex-husband and, finally, to herself. As the lyrics flow, the song becomes filled with hope for the future. It lights up. As it happens also in the video directed by Xavier Dolan (the same director of Hello), which goes from black and white to color. To highlight this change, the singer has chosen, on the advice of stylist Jamie Mizrahi, to wear a Lanvin total look with an autumnal mood and colors: turtleneck sweater, palazzo pants and an amazing amaranth trench coat in patent leather. The accessories? A pair of stiletto boots that echo the razor-sharp nails painted by Kimmie Kyees in a shade reminiscent of good old brandy.
New look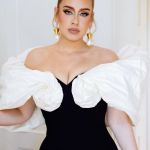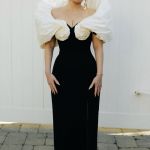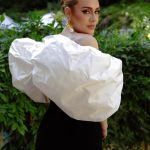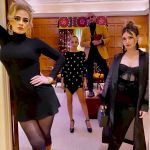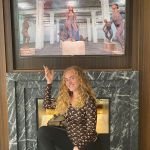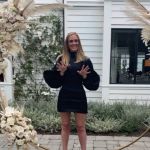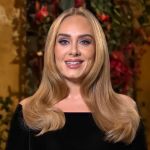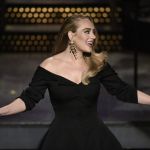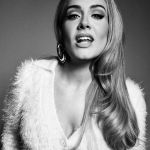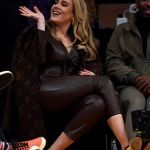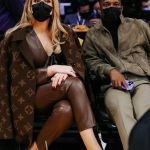 For Adele it all started three years ago. For the rest of the world, however, it was last May, when the singer posted on Instagram a shot made on her birthday in which she sported a black mini dress and appeared very slim. From that moment online have multiplied the theories about alleged restrictive diets that she would have followed to get to that weight. The pop star denied all these theories and satisfied the curiosity of many by attributing the 40 kilos lost to an intense series of exercises in the gym (weights in the morning, hiking or boxing in the afternoon and cardio in the evening), an outlet to overcome her anxiety.
It was never about losing weight. I thought, If I can make my body physically strong, and I can feel that and see that, then maybe one day I can make my emotions and my mind physically strong. - She told Vogue, adding - People have been talking about my body for 12 years. People are shocked because I didn't share my "journey." […] I did it for myself and not anyone else. So why would I ever share it? I don't find it fascinating. It's my body.
It's too superficial and sexist talk about "revenge body", the truth is that Adele has started a new chapter in her life, one of which she is the leading star. The soundtrack of this phase is 30, the buddies are her friends, her son and her boyfriend, the frame is a series of beautiful outfits ranging from the Lanvin of Easy on Me to the total look Louis Vuitton sported at a Lakers match. The most special is definitely the dress worn to announce the engagement with Rich Paul: black and white, custom made by Schiaparelli and matched with gold earrings with a pearl in the shape of giant molars. The makeup (by Michael Ashton), as always, is vintage-inspired and characterized by nude lipstick, blush to sculpt the cheekbones, eye shadow artfully blended and eyeliner marked with the final line that creates a slight angle of 45 ° towards the temple area.