Celebrities' guide to the best Halloween costumes
Looking for inspiration? 10 ideas you can steal from the stars
Although it is common in Italy to see traditional costumes such as witches, ghosts and vampires on Halloween, often inspired by horror imagery, this is not quite the case in the US. Since there is no real carnival, this is an opportunity to let your creativity run wild and slip into a cute, sexy or scary costume. In the United States, Halloween is an established holiday whose roots go back centuries. It is celebrated on 31 October and involves decorations, treats and costumes, as well as numerous parties, including and especially among celebrities. From movie icons to world-famous pop stars, celebrities have stood out over the years for their flair for costumes, which go viral on social media and become the subject of discussion - positive or memes - around the world.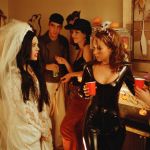 Heidi Klum knows it: if Mariah Carey is the queen of Christmas, Heidi is the undisputed queen of dressing up. For years, the model and TV presenter has set herself apart from everyone else with the elaborateness of her costumes: In fact, she employs a team of make-up artists, costume designers and prosthetists to help her create her fabulous looks. If you can't figure out who the person behind the costume is at the celebrity party everyone was at, it's usually Heidi. We're still stuck in last year's costume worthy of a Hollywood movie. Early on the morning of 31 October 2022, Klum posted a mysterious video on Instagram showing herself with dark make-up, coloured contact lenses and what looked like prosthetics all over her face. "Happy Halloween everyone, we'll be right there!" the premise read. The elaborate outfit was nothing less than a giant, hyper-realistic-looking earthworm. Vogue reports that it took a good two years to create. Her husband, Tom Kaulitz, accompanied her as a fisherman, complete with fishing rod attached to the costume.
We at nss G-Club would like to share with you our guide to a perfect Halloween costume that you might not need a whole team of experts to create. So here are our suggestions and where to find everything you need.
Halsey as "Jennifer's Body"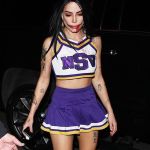 "Jennifer's Body" is the perfect movie for Halloween night: sexy, scary and sometimes funny. Jennifer is a seductive, man-eating cheerleader and here's how to recreate the perfect costume.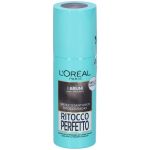 Kylie Jenner as "Frankenstein's wife"
This costume is a true work of art, not only because of the retro appeal and the b&w photo that references the first Frankenstein movie from 1935, but also because the dress is a Jean Paul Gaultier couture adapted from the creativity of Glenn Martens. The dress has a wrap silhouette, long sleeves and a high, straight neckline. The semi-sheer top is covered with dozens of strips of fabric that run through eyelets along the length of the dress. The fashion house has also made matching fabric-covered heels and white gloves.
To recreate this original look, you'll need a dress that speaks for itself and some make-up skills to recreate different seams.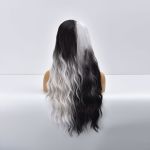 Demi Moore as Gomez Addams
We always see the adorable Morticia Addams or Wednesday - especially this year after the recent success of the Netflix series - as inspiration for Halloween costumes, but why leave out the head of the family Gomez (or Mortirio)? Demi Moore is perfect for this slightly different disguise, which is also easy to recreate in a short time. For a man's costume, the best place is undoubtedly your town's vintage shop, where you can try on outfit after outfit and find the right one to show off later on the 31st.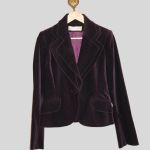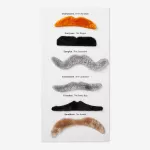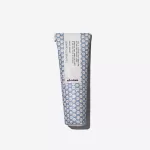 Kendall Jenner as a witch
Kendall Jenner is another person who never disappoints when it comes to costumes, even when she dressed up as a cucumber after an episode of The Kardashians in which she was seen struggling to cut up a cucumber to make herself a snack. It's not impossible to make the overused witch special and unique, you just have to pay attention to the details. Also, we suggest a twist: Instead of the usual wand, how about using a 1920s mouthpiece for your stage cigarette?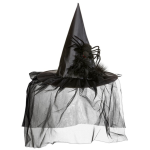 Kaia Gerber as Neo, Matrix
Although the Matrix is not a horror film, the black look with the long leather trench coat is quite mysterious and fits well with the overall mood. Kaia Gerber brought a very elegant and modern version of this outfit, making it sexy and appropriate for the occasion.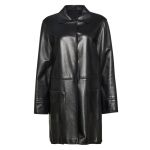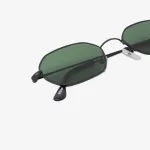 Alexa Chung as a nun
It doesn't get more thematically apt than this: The Nun II hit the cinemas this month. So why not take a cue from this horror film and make a mix of creepy and sexy?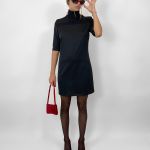 .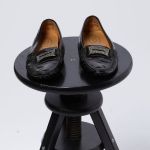 Gigi Hadid as "The Mask"
An idea for an eccentric and especially little seen costume in recent years, a throwback to a symbol of pop cinema iconography, is "The Mask" starring Jim Carrey from 1994. Gigi made it glamorous with a black cat eye and a full glam with lots of contouring and strobing, all in shades of green of course.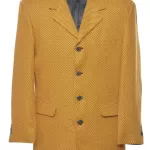 Naomi Campbell as a gothic can-can dancer
A great idea for anyone who wants to show off their favourite corset, but not in a mundane way: In fact, Naomi proposes an idea that also reminds us of the "Dia de los Muertos" costumes with an almost Victorian reinterpretation.
Vanessa Hudgens as the white swan
My favourite thing would be to suggest her as Vanessa, a costume where there's a white swan and a black swan, and why not? With a few drops of fake blood and stronger make-up you could achieve an even more macabre effect!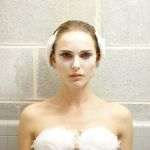 Julia Fox in "Where The Wild Things Go"
Julia Fox opted for a group costume, even with her little Valentine, resulting in a very original disguise. 'In the Land of the Wild Monsters' is an illustrated children's book by Maurice Sendak. The book tells of the imaginary adventures of a child who encounters wild monsters on his journey.