Made in Italy and sustainable sandals for summer 2023
Discover 4 Italian emerging brands that pay attention on the environmental impact
This summer, the most fashionable purchase is a sustainable one. After all, with the various environmental disasters and extreme weather phenomena afflicting Italy and Europe these days, one cannot remain idle. Sure, it will not be a crystal-covered slipper that makes a difference, but every gesture, no matter how small, is a step forward.
The sandal is the shoe of summer, and with the right styling it can be worn in other seasons too. It is a timeless piece that will stay in our shoe closet for years. There is an eco-friendly sandal for every budget, although it is important to remember that craftsmanship and research into materials and production techniques cost money. That's why it's worth investing in a model that is versatile and represents our style.
However, it is important to remember that fashion production is not 100% sustainable at the moment. However, it is remarkable to put the issue of environmental sustainability at the heart of a brand's values. We have done a research to find out which brands make sandals that are sustainable, Made in Italy and most importantly, cool. Here are the shops you should get to know.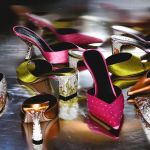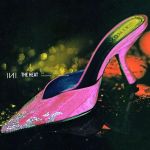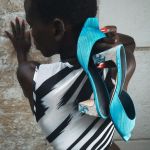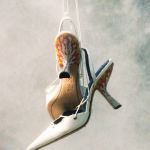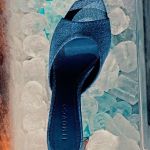 Iindaco is a project that focuses not only on rhinestones and animal print, but also on the innovation of luxury based on the circular economy model. The brand was born from the friendship of Domitilla Rapisardi and Pamela Costantini, two creatives who share a passion for Made in Italy. The name Iindaco refers to the blue colour of the sky just before dark, the time to go out for dinner or drinks with friends, an attitude reflected in the brand's sandals. Iindaco's must-have model is the mule with a flame motif set with crystals.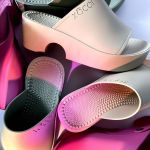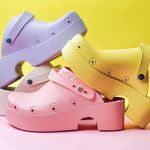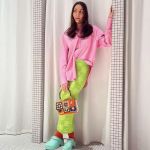 Founded in Venice, Xocoi makes colourful, fully recyclable rubber clogs. The comfortable and versatile design is suitable for both the beach and the city. With their bright colours, they can spice up monochrome looks or be combined with a colour block outfit. The model with the flocked texture is particularly interesting.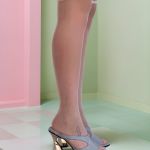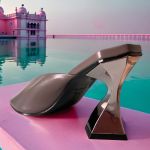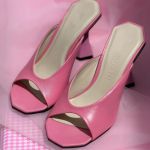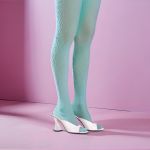 Judy Mazzotti is a young designer from Rimini who focuses on research to create a product where beauty and sustainability are equal values. The process is absolutely artisanal and carefully supervised by the designer, who prefers a practical approach.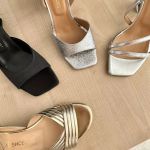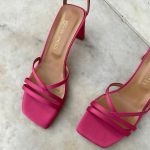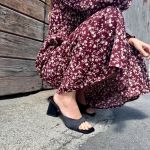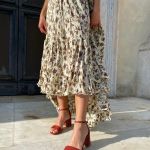 Not only sustainable, but also vegan: Vegan Shoess are an affordable alternative to the sustainable sandal. Timeless models using materials and fabrics with a percentage of recycled fibres, and reduced CO2 emissions for a low environmental impact.