The tennis chic aesthetic of Lacoste x Sporty & Rich
Together for a vintage-styled capsule available today
Emily Oberg, founder of the Sporty & Rich brand, wants to bring sophistication in sports back to the days when "being chic on the court was as important as performance" From this mission, realised drop by drop by her brand that combines hedonistic lifestyles and activewear into a blend of wellness, sports and fashion, comes the exclusive capsule with Lacoste. The Los Angeles-based label and the crocodile brand have collaborated to revisit and reinterpret the most iconic pieces of Lacoste's tennis heritage, particularly from the 1970s and 1980s.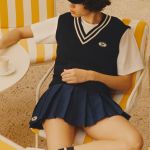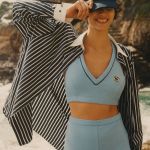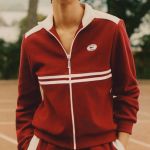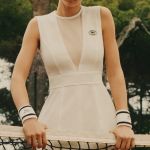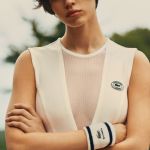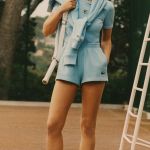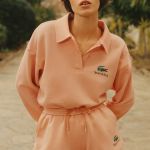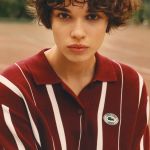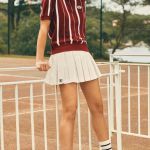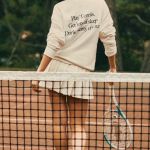 The result is 22 garments and accessories that celebrate the typical lifestyle of the Côte d'Azur. This place was also chosen for a photo and video campaign shot by Quentin de Briey. Although inspired by playgrounds, the collection is perfect for city life and includes pleated skirts, tank tops, two-tone jumpsuits, sweatshirts and crop tops, in white, burgundy, blue, peachy pink and sky blue. Androgynous tones and ultra-feminine lines combine with the vintage vibe to make the wearer dream of a tennis court playing against champions like Venus Williams and Novak Djokovic.

The Lacoste x Sporty & Rich collection with the claim "Play tennis, sleep a lot, drink a lot of water" will be available in shops and on lacoste.com from today 31 May.