Dolce&Gabbana has opened its first jewellery boutique
In the heart of Milan, in Via Della Spiga, jewellery and watches find their ideal casket
Finally, jewellery lovers also get their money's worth. In one of Milan's most famous streets, the first Dolce&Gabbana boutique is opened, dedicated entirely to precious accessories and jewellery. At no. 3 Via Della Spiga, the result of the creative collaboration between Domenico Dolce, Stefano Gabbana, Eric Carlson and his Parisian architectural firm CARBONDALE will be on display. The space was conceived as a veritable treasure chest that invites us into the world of Dolce&Gabbana jewellery. The transparency of the showcase anticipates and reveals the charm of the collections housed inside, while the deep black with its profound elegance contrasts with the play of light.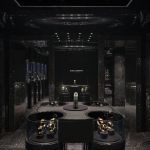 After passing through the sole, we find ourselves inside, characterised by four rooms with an intimate and refined dimension, clad in sumptuous polished Nero Marquina marble alternating with black lacquered wooden surfaces and large mirrors that create a dramatic and mysterious symphony of reflections. In this dark and enigmatic environment, the jewellery and watch creations stand out, presented in elegant cylindrical showcases made of black metal and glass. An innovative grid of LED luminaires illuminates the powerful, black-saturated design of the rooms and accentuates the multiple shades of Dolce&Gabbana creations in a visually explosive bouquet of light.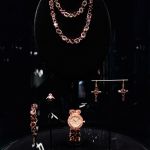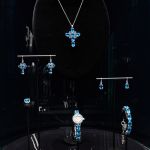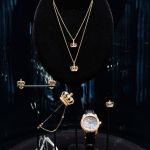 The Dolce&Gabbana jewellery and watches in the new boutique tell a unique story
, in which the best Italian goldsmithing tradition interacts with the technical excellence of the craftsmen and the creative power of the brand. The preciousness of the gemstones, the originality of the shapes, the extraordinary richness of the workmanship and the surprising colour harmonies make these creations an ode to beauty, art and love of savoir-faire.