5 jewelry trends for Spring Summer 2023
What jewellery will we wear when we emerge again? Here are valuable inspirations for the beautiful season
Trendalytics, the american trend platform that studies and analyzes social, e-commerce and research data, has decreed the new jewelry trends for SS23. The jewelry to focus on is balanced between understated comfort and dazzling oversized, with no shades in between, and cannot be classified as excessive, but neither can it be as conventional. The choice of jewelry is extremely intimate and subjective, from precious pieces to more eccentric ones, in any case they are extraordinarily full of life accessories, must-have amulets or simply funny finishes to add. But, going in order, here are the 5 trends of the moment to pay attention to.
Welded Bracelet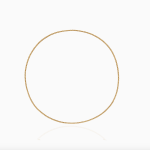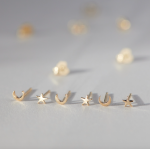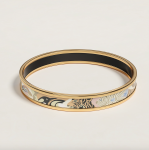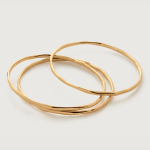 They are thin, strictly gold, with more or less pronounced chains, but still light, because they must be welded with the purpose of not taking them off in the short term. In Italy, L'Essenziale by Atelier VM, born in 2014 from a new and innovative idea and now already available in 5 more or less elaborate versions, has set the standard. The welded bracelets boast on Tik Tok 32k average weekly searches, an increase over last year of 400%. This is followed by the bangle sets with 5.9k searches and steady growth.
Nap Earrings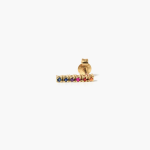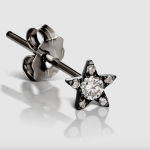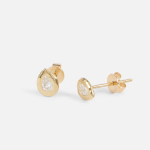 They are called Nap Earrings because they are so comfortable that they don't affect rest at all. They are small, but not trivial, more or less precious and perfect to be forgotten at the ears. The growth over last year is +374%. Therefore, they deserve to proudly enter among the trends of the upcoming SS23.
Bicolor

They have long been eyed with suspicion and now, finally, they triumph among the trends of the upcoming Spring Summer. Two-tone jewelry, which harmoniously mixes silver and gold, is ubiquitous on the SS23 runways and also on Tik Tok where mixed metals received a whopping +90% searches. Two-tone maxi chains with charms or lettering were spotted at Versace, Dolce & Gabbana, hoop earrings at Jil Sander, and crystal earrings at Ferragamo.
Pearls

Great comeback for the romantic and aquatic Mermaidcore, abetted by the May release of Disney's The Little Mermaid starring Halle Berry, which brings an increase in pearl jewelry searches to +22%, for earrings, while necklaces fly to 8.4k weekly screenings.
The direct consequence and a good +11% products available in the market. On the other hand on the catwalk were also seen at Dior, Alaïa, Givenchy, Erdem and Vivianne Westwood where the queue outside the London boutique to buy the Orb chocker with Swarovsky crown was unlimited.
Maxi jewels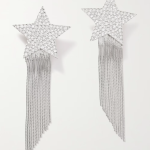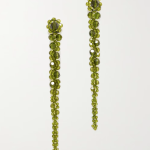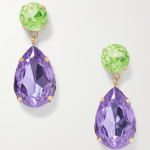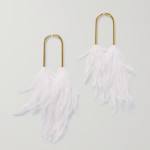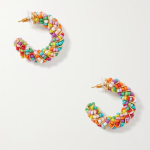 Gen z has adopted maximalist looks, wants big, high-impact jewelry. The hoop earrings that have triumphed for the past few seasons have become oversized in shape and in screening, which marks 1.8 million weekly searches and a +4% increase over last year. The signature model is Bella Hadid for Jil Sander, with her maxi hoops in silver that is also echoed in the rigid bracelet and metallic eyeshadow.