Colorful beads are the new trend for spring/summer
Necklaces but also sunglass chains and phone beads, 100% handmade, to be styled like the celeb
Boredom is not for this season. There is a desire for light-heartedness, given the period we live in, and here it is the teen catchphrases between the 90s and the 2000s that come back to cheer us up. First it was the turn of pop rings, now of beaded necklaces that have also evolved into phone beads and sunglasses chains, to give a sprint of joy even to the mask.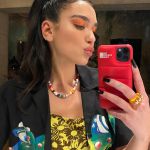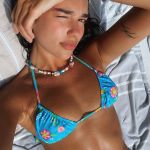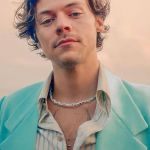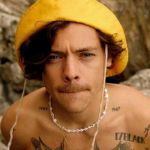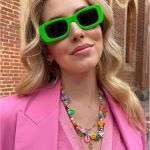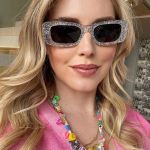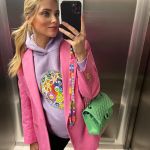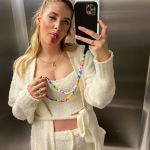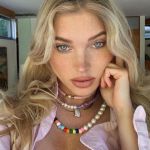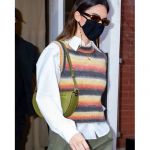 The beaded creations therefore do not want to lose their popularity. And with them a cascade of letters, bears, hearts, stars, shells, smileys, and words like amulets. The beauty of these chokers is that with the passing of the seasons - also thanks to the lockdowns - they have evolved, made more sophisticated and totally trendy. Even brands of the caliber of Bottega Veneta and Balenciaga have created their own version, highly branded and not very accessible, infuriating the Diet Prada moral watchdog precisely because of the unjustified prices for bijoux in simple resin beads, which on Depop or Etsy do not exceed the 100 euros. Yes, because the beauty of these creations is that they don't (necessarily) have to be signed. Indeed, anyone can create their own DIY version by purchasing the beads on Amazon. If you don't have the creative flair, no problem, Instagram is the right place to look for your favorite homemade beaded chains from small, really cool artisan brands.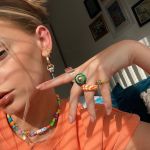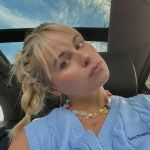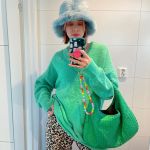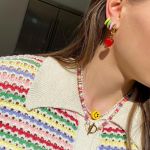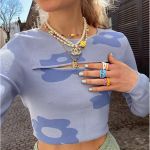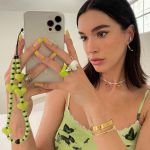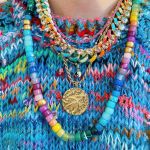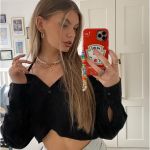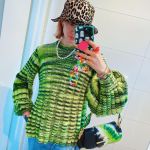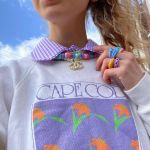 One of the most famous is éliou, an American brand that became famous thanks to Harry Styles who wore the necklace in the video clip of Golden, thanks to the attentive eye of his stylist Harry Lambert who finds the coolest and eye-catching trends. In Italy, the trend was brought into vogue by Jìjì, who literally made his creations "speak" thanks to lettering beads combined with lots of color and freshwater pearls. nss G-Club has selected for you the coolest brands of the moment. Just choose your favorite, buy it with a click and show it off all summer long!