10 mother-daughter top models pairs
From Cindy Crawford and Kaia Gerber to Kate and Lila Moss, from Yolanda, Bella and Gigi Hadid to Vanessa Paradis and Lily-Rose Depp
There is a secret rule in the fashion world that says if your mother was a model, then it is highly possible that you will become one too. Just ask the daughters of Cindy Crawford, Kate Moss, Jolanda Hadid, Vanessa Paradis. From them, Kaia Gerber, Lila Moss, Gigi and Bella Hadid and Lily-Rose Depp have inherited beauty, charm, a sense of style and the ability to charm major photographers and stylists.
Take a look below and discover the 10 coolest mother-daughter top model couples ever.
Kate & Lila Moss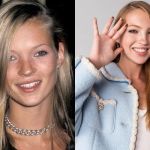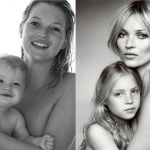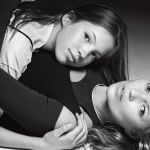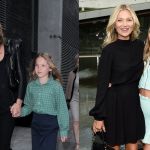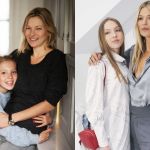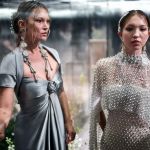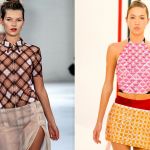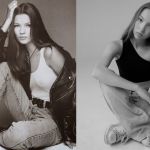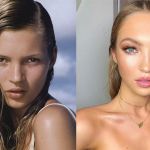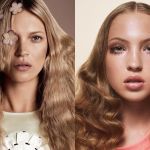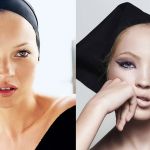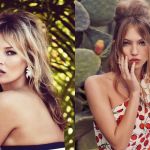 Kate and Lila Moss have the same smile, the same doe eyes and the same innocent flair that hides a sassy and cool twist. They are similar, but different, each with their own style and personality. When they are together, they look more like friends than mother and daughter. They laugh, go to parties, sit in the front row of fashion weeks, walk around London or go to the beach to spend their summer holidays. Alone, they are two magnets for the fashion world. Kate, with her androgynous physique, her waif look, her boho-rock outfits and her iconic campaigns for Calvin Klein, Dior and Versace, perfectly embodied the esprit of the 90s to become the most beloved model of all time. Lila recently followed her mother's career, first appearing on the covers of Vogue Italia and Dazed (her father, Jefferson Hack, is co-founder and editorial director of Dazed Media), then debuting for Marc Jacobs beauty and stepping onto the runway for Miu Miu's SS21 for the first time. Kate and Lila's last venture into the fashion business was together, for Kim Jones' first Fendi Couture show.
Cindy Crawford & Kaia Gerber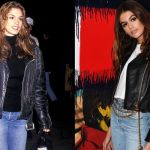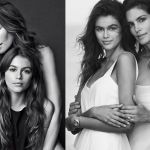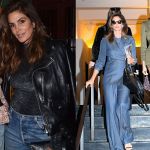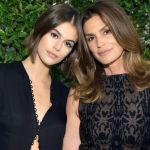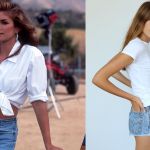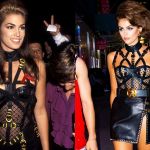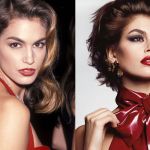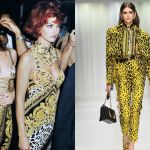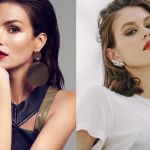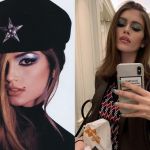 Cindy Crawford definitely needs no introduction. She was just a teenager picking corn on the cob in a field when she was spotted by a photographer. Shortly after, her athletic physique and the famous mole on the corner of her lips made her one of the most iconic top models, the protagonist of over 1000 covers, of all the most important fashion shows and of campaigns for prestigious US brands such as Gap, Revlon and Pepsi. In recent years, "the sexy American girl" has passed her crown to her daughter Kaia who, thanks to her lucky genetic code (her father Rande is also an ex-model) and her mother's advice, has become one of the favorite names of brands such as Versace, Saint Laurent or Moschino, until she was elected Model of the Year at the 2018 Fashion Awards. Browsing through old shots of Cindy and putting them side by side with those of Kaia, it seems to see two images reflected in a mirror: same long brown hair, same languid eyes, same nose. A striking resemblance that the young model likes to emphasize by replicating Crawford's vintage outfits.
Maybe Kaia won't enter the history of fashion like her mother, but, for sure, a bright future awaits her. The girl, in fact, has officially joined the cast of the tenth season of American Horror Story, titled Double Feature.
Yolanda, Gigi & Bella Hadid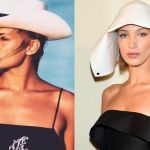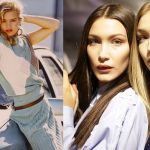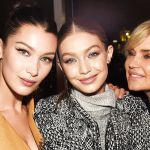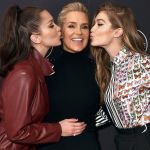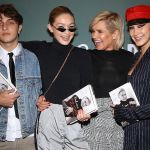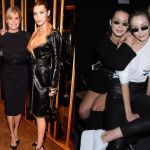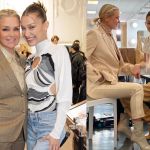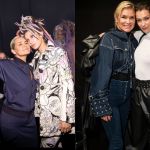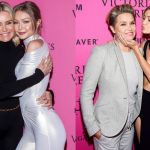 Some people say that the Hadids are the most beautiful family in the world. You only have to look at a shot of Jolanda with her daughters, Gigi and Bella, to believe it. The excellent genes are largely thanks to her, a former Dutch model who left home to pursue her dreams in New York City and, after a few years working for Ford Models, put her career aside to marry Mohamed Hadid and raise her three children. The success that Jolanda only came close to, was achieved by Jelena Noura and Isabella Khair, who friends and the rest of the world know as Gigi and Bella. Both beautiful, with legions of followers and loved by the entire fashion system, the Hadids are the ultimate it-girls of recent years.
Heidi & Leni Klum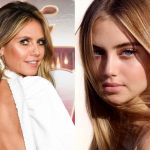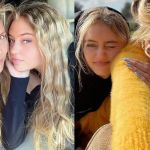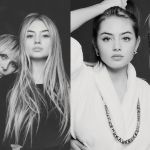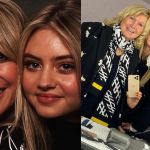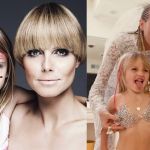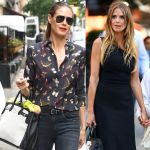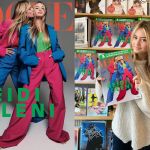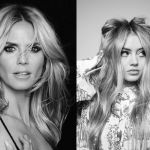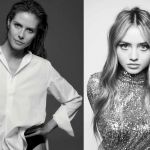 Heidi Klum has done hundreds of covers, advertising campaigns and catwalks, but she has also spent thirteen years as Victoria's Secret ambassador, while in recent times she has hosted fashion reality shows such as Project Runway and Making the cut for Amazon Prime. Blonde and determined Heidi has been able to stay on the crest of the wave for over twenty years and, now that her career is increasingly focused on television projects, she has passed the baton to her eldest daughter Leni (the father is Flavio Briatore). The 16-year-old has recently made her debut in the fashion system, alongside her mother, on the cover of the January issue of Vogue Germany, photographed by Chris Colls.
My love, I'm really proud of you. And not because you took this path. - Heidi wrote on IG, introducing Leni's first major editorial - Whatever direction you take will be your own because you know exactly what you want and what you don't want. You're not a Mini-me, now you can prove it.
Vanessa Paradis & Lily-Rose Depp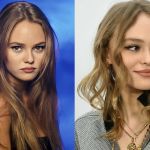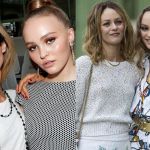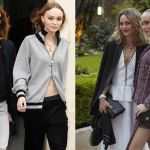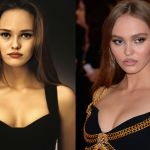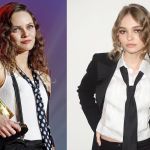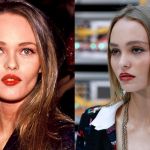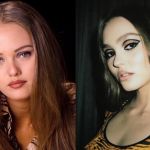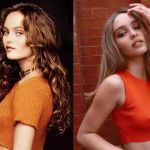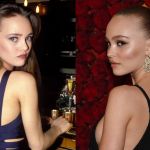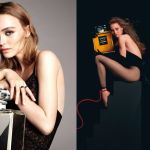 Back in the 90's Vanessa Paradis' diastema was iconic. Beautiful, petite and very young, she sang with just a hint of a voice, enchanting everyone and her outfits that alternated boho and couture pieces were highly copied. Many people remember her in a cage, in a bird of paradise version, portrayed by Jean-Paul Goude for the Coco di Chanel perfume campaign. Today, her somatic traits, her talent and the role of ambassador for the French Maison are also shared by her daughter Lily-Rose. Born from Vanessa's long relationship with Johnny Depp, the 20-year-old is one of the most beloved young actresses and it-girls.
Kristen & Lily McMenamy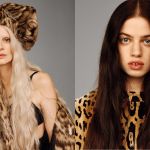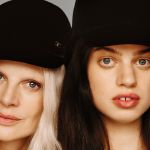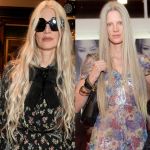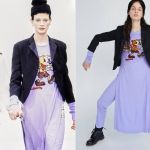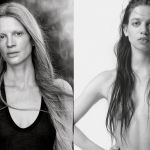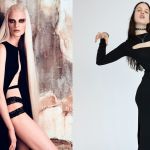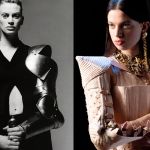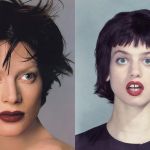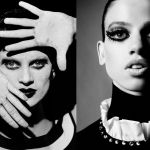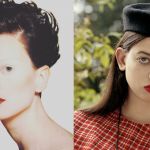 With her "pale, androgynous-eyed vampire features," shaved eyebrows, slim, androgynous body and odd face Kristen McMenamy was known in the 1990s as the "queen of anti-fashion." In a shot she could look ugly or beautiful, refined or grunge, elegant or weird. The difference, that made her truly unique compared to her colleagues, was the attitude. The secret was the non-conformist and resolute nature that led to her success and captured the attention of Fendi, Chanel, Versace, Karl Lagerfeld, Richard Avedon, Steven Meisel, Helmut Newton or Miles Aldridge (who was her husband for 16 years). The alternative beauty and a touch of theatricality in the way of posing are features that Kristen has passed on to her daughter Lily, also a model. Since she was 18 years old, Lily has been part of the NEXT agency and has walked the catwalks of Marc Jacobs, Jean-Paul Gaultier, Saint Laurent, Mugler or Balmain.
Pat & Anna Cleveland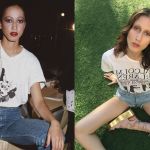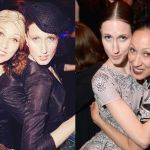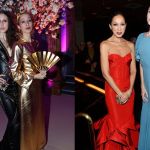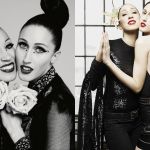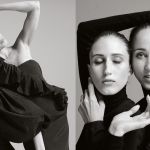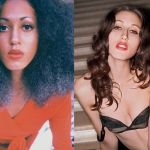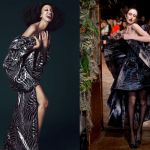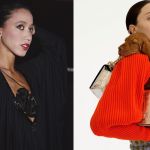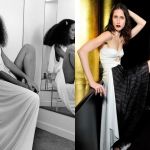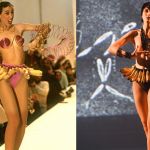 Pat Cleveland was one of the first famous black models. Her life is a mix of glamour, fashion and coolness: she was the queen of the catwalk in the seventies, the muse of Franco Moschino, friend of Antonio Lopez, she used to have tea with Andy Warhol and dance on the tables of Studio 54 and Club Sept. Today, her forays into the fashion system are often paired with her daughter Anna who, thanks to her Modigliani-like features and the charm inherited from her mother, is one of the most popular faces to appear on magazines and catwalks. Growing up between Holland, Italy and New York, Anna posed for her first fashion editorial when she was just 2 years old, at 4 she was already walking the catwalk of Moschino and as a teenager she was already among the favorite models of Jean Paul Gaultier, Zac Posen and Oscar de la Renta.
Jerry Hall & Georgia May Jagger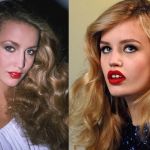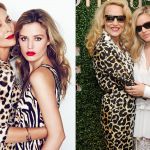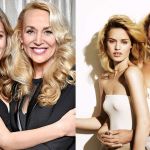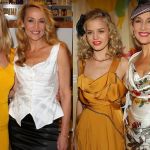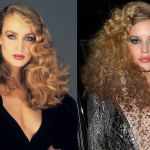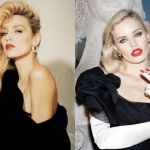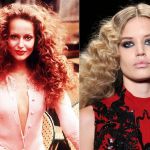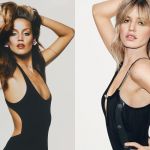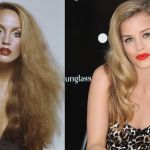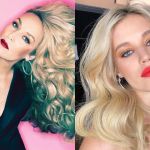 Jerry Hall was first noticed in St. Tropez in 1972. Five years later, she had already appeared on the covers of major magazines, Roxy Music records and walked the runway for iconic brands, becoming one of the most in-demand models of the seventies and eighties. It was impossible not to notice her. No matter if she was on the catwalk, in front of Helmut Newton's camera or in one of the many crazy nights at Studio 54. Her long legs, her long blonde hair, her blue eyes and her determined attitude were the secrets of her charm, a glamorous and irresistible appeal even for Mick Jagger, who would be her partner for over two decades. And, since good blood doesn't lie, Jerry has left her beauty and style to all her four children, especially Georgia May. Born in London on January 12, 1992, she is a perfect mix between the supermodel and the Rolling Stones' frontman, but she also bears a striking resemblance to Brigitte Bardot that has ensured her the attention of the fashion system, the shots of the best photographers on the planet such as Terry Richardson, Mario Testino and Mario Sorrenti and many international campaigns.
Monica Bellucci & Deva Cassel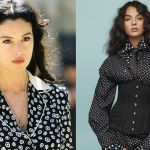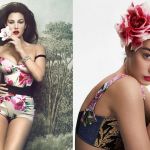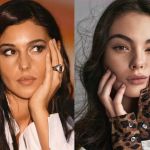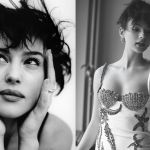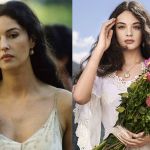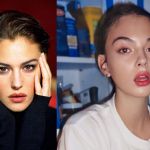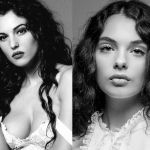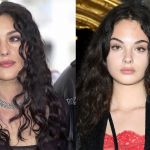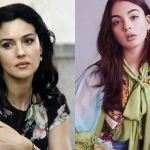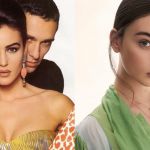 Like mother, like daughter. Deva Cassel has dad Vincent Cassel's eyes and brown curls, a fleshy mouth and the face shape of mom Monica Bellucci. And like her, she recently became a Dolce& Gabbana brand ambassador, starring in the advertising campaign for the new women's fragrance Dole Shine. It's still too early to know if Deva will follow in her parents' footsteps in acting, for now she enjoys being photographed in the French edition of Elle and doing small jobs for D&G. But only blood will tell...