The evolution of Vittoria Ceretti
You don't naturally born a Top Model but can become one
Born in Brescia in 1998, with her beauty, big green eyes and determination, Vittoria has become one of the most recognizable faces in fashion. After being discovered at the Elite Model Look 2012, she stepped on the catwalk for the first time for Giorgio Armani and from that moment on has never stopped. Dolce&Gabbana wanted her as testimonial for their beauty line, Karl Lagerfeld adored her and often chose her for Fendi and Chanel shows, as did Versace, Dior, Givenchy, Lanvin, Giambattista Valli, Valentino and all the major brands. In the hands of creatives such as Riccardo Tisci, Virginie Viard or Pierpaolo Piccioli, her clean face and feline walk have often changed her look, going from femme fatale to princess, from tomboy to sophisticated lady, from bride in glitter and red lipstick to dark woman with black feathers applied around her eyes.
How can we forget when last summer she married the deejay Matteo Milleri in a small white church overlooking the sea in Ibiza wearing a long minimal-chic white gown by Jacquemus? Her more than 800 thousand followers loved her style choice, landing the dress on the list of the 10 most beautiful celebrity wedding dresses.
Continuing the throwback, lets rewind at Sanremo 2021 whenThe Italian supermodel tootk the place of the iconic colleague Naomi Campbell who was forced to give up her participation in the Festival for the "new restrictions in the United States" against the pandemic. The Black Venus was supposed to be the co-host, together with Amadeus and Fiorello, of the first evening, but she has dropped out because, following the introduction by the States of the quarantine requirement for those arriving from Schengen countries and for all non-American citizens, her stay in Italy would have damaged her already scheduled work engagements. One model is gone, another one is coming. And not just any model but, to use the words of the artistic director of the event, "an Italian supermodel who, at just over 20 years old, had already walked the runways all over the world, for the most important brands. She has appeared on the covers of the most prestigious fashion magazines and is the muse of the great masters of contemporary photography."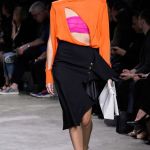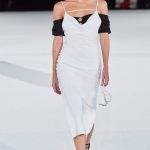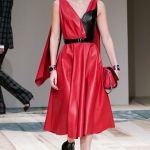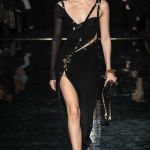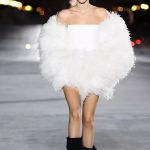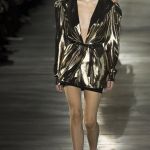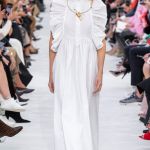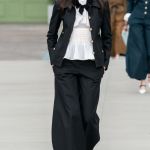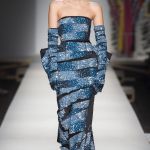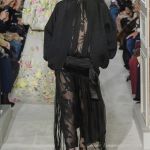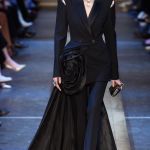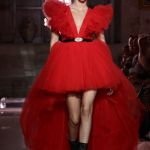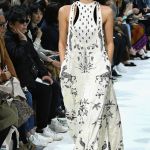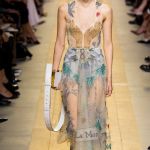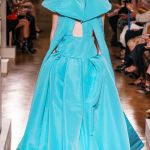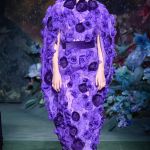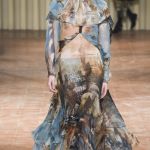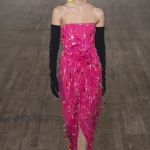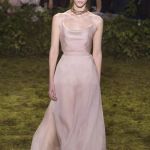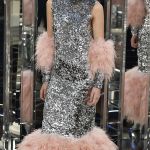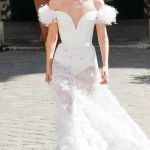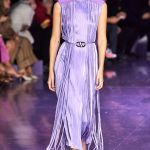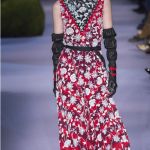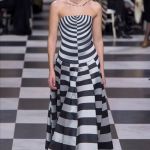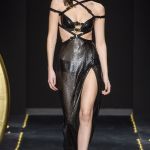 Now that she's married and thriving on international runways such as Versace and Fendi and many more, the Top Model is ready to open another chapter of her life: she appointed Lorenzo Posocco, Dua Lipa and Elodie's stylist (and his talented team) to work along her new image, to visually communicate the avanguardist and trendy attitude she has with outfits. She wasn't born a top model for sure, but she definitely is already and will grow stronger in the role.
Meanwhile, the top woman is not only known for her style, but also for her opinions, such as when she took to social media to respond to Lily-Rose Depp and her comments about nepo-babies, causing the public to reflect on the concept of celebrity and earned prestige. Vittoria is keen to stress that she has achieved her position and successes through hard work and her 10-year career. A career that has recently seen her walk the runway for more and more brands, such as La Vacanza, the capsule designed by Donatella Versace and Dua Lipa, and we are sure that it will take her to new heights.