Prada is entering beauty (again)
The brand will extend its licencing agreement with L'Oréal and may soon expand into make-up and skincare
Following the example of Valentino, Hermès and Dries Van Noten, Prada enters the world of beauty. Or rather, is re-entering. As WWD reports, CEO Andrea Guerra told analysts that the brand will "very soon" expand its licencing agreement with L'Oréal to include "another milestone: beauty"," suggesting that Prada Beauty will include specialised skincare and make-up products alongside perfumes.
New eyeshadows and skincare products by Prada Beauty?
Another clue seems to be a series of cryptic posts that have popped up on Instagram in the last few hours, in which Prada asks people to rethink archetypes, expression, beliefs, innovation and dimensions. Accompanying the posts are images asking questions such as "Why correct and not customise?", "Can minimal be maximal?" or "Is brown the new red?" in which we see what looks like lipstick or perhaps the powder pigment of an eyeshadow.
The origin of Prada Beauty
In 2000, the brand announced a cosmetics line, which was then discontinued until August 2022, when an Instagram account emerged inviting us to "enter "the #PradaBeauty universe, a place to reinvent the beauty codes of today, and open new perspectives for tomorrow. Explore how beauty can activate and frame the future. Express yourself and travel beyond your beauty expectations. Engage with the community to invent new possibilities of beauty". A few days later, the new fragrance Paradoxe was launched, a refillable perfume with notes of jasmine, neroli, amber and musk, which was unveiled with a campaign directed and starring Emma Watson, who wore an unusual pixie cut for the occasion.
What will Prada's make-up and skincare look like?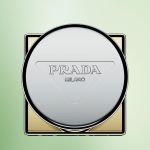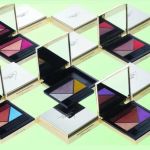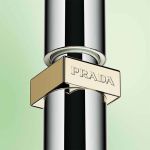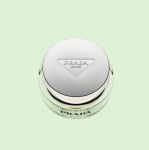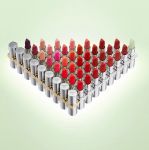 When Prada launched its beauty website, it spoke of: "Prada Beauty challenges perspectives and the status quo to serve as a precursor and pioneer." And if you try to interpret the new Instagram posts, it seems that the direction is an almost philosophical approach that focuses on innovation, breaking certain stereotypes and, of course, quality. Miuccia Prada and Raf Simons, Prada's creative co-directors, said that at the heart of their work with L'Oréal, the Milan-based brand's beauty cosmetics licensee, is the question of what beauty means today. The creative duo believes that one must say goodbye to "all the clichés of the past, we believe that beauty today is the representation of one's personality, freedom and self-confidence." Equally important is the idea of "care", understood as "a gesture and as a need, for one's well-being". This concept has given rise to products that are "real and effective". According to insiders, the brand could be unisex, and it is speculated that the first products to be launched will be lipsticks, blushers, eyeshadows, creams and face serums. Curious?
When will the first Prada Beauty products be released?
The launch of make-up and skincare is scheduled for 1 August on prada-beauty.com and prada.com. After that, the products will be available at Harrods and Selfridges in London on 18 August, while Douglas in Munich, Frankfurt and Duesseldorf and Rinascente in Rome will start selling them in October. The cost ranges from 45 euros for a lipstick to 80 euros for an eye shadow and 360 euros for a cream.