Mercury retrograde in Virgo, what does it mean?
Don't panic it's just mercury retrograde
Your phone is full of notifications and missed calls. Today, August 23, Mercury begins its retrograde motion in the sign of Virgo. This is Mercury's third retrograde in 2023 and lasts until September 15. Pop culture has painted a distorted picture of this transit, perceiving it as a state of alarm. At the very least, all of us have heard a friend say: "You'll see, it's Mercury retrograde!", is this true or just a false myth? Let's put it this way, it can happen that an ex from the past reappears, especially if the main theme of the transit concerns the sentimental sphere, otherwise we can only describe it as a 50/50 split, sometimes it can happen, sometimes not. But now let's look in detail at what Mercury Retrograde means.
What does Mercury stand for in astrology?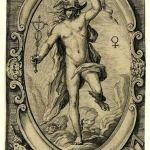 In Greek mythology, Mercury is known as Hermes, the messenger of the gods and trade. In astrology, this planet develops the principle of communication and thought, it rules everything to do with the intellect, travel (car travel, etc.), learning and language, and Mercury is backed by curiosity. In addition, this planet represents puberty, relationships between siblings, peers, cousins and uncles, travel, especially short-distance travel, such as simple trips outside the city.
What the retrograde motion of a planet means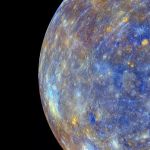 All planets in the solar system (except the luminaries Sun and Moon) make retrograde motion. Retrograde motion is a simple optical phenomenon in which the planet appears to move backwards, at regular intervals, depending on its speed. Mercury is the fastest planet of all and makes the most retrogrades in a year (about 3 per year). When a planet is retrograde, the speed slows down and the view of the planet's features becomes inward rather than active. Mercury retrograde reflects the slowing down in terms of thinking and communication. The air one breathes during this transit is chaotic and doubtful, concentration is sporadic, traffic jams on the roads, delays in public transport and problems with electronic devices (phones, computers, etc.) occur easily. Communication is unclear, from which misunderstandings often arise. Mercury introspection is aimed at re-evaluating one's own thinking.
Mercury is retrograde in the sign Virgo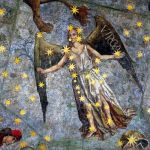 Mercury is based in the earth sign Virgo, where it develops rational and analytical thinking. Virgo is meticulous, pays close attention to detail, tries to keep a firm grip on every task and sees things with a critical eye. Expediency, health, daily life and service to others are the main themes to which Virgo devotes time. Everything is based on planning and logic, ideas do not float in the air, improvisation is not part of the nature of this sign.
In retrograde movement, the emphasis is on re-analysis of thoughts. Criticisms we may have made of something or someone are reviewed and the expressions used are reconsidered. Some projects need to be re-planned, plan A doesn't always work, so sometimes new strategies are needed. Re-evaluate one's daily and especially professional habits: "Is this the right job for me?" "Does what I do fulfil me enough?" "Am I doing my best?" These are just some of the questions that will come up again and again during this phase of Mercury retrograde, and which we will be able to answer at the end of the transit.