Hot items of the moment to try based on zodiac sign
Tell me which clothing and accessory you desire and I will tell you whether you are air, fire, water or earth
G-Club has decided to compile the most popular clothing and accessories currently on the Lyst Index for the first quarter of 2023 and match them to the twelve signs of the zodiac. Does Uniqlo's round mini shoulder bag, voted the hottest garment of the moment by more than 59 million viewers on TikTok, better suit a Virgo or a Leo? Are the Gazelles by adidas a must-have for Aries or Cancer looks? Who is brave enough to wear the quirky, cartoonish Big Red Boots by MSCHF? A Sagittarius or a Pisces? Read on to find out the answers.
Aries and Sagittarius: adidas Gazelle Trainers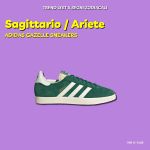 The Aries and Sagittarius are bold, ambitious, but also always on the move and ready for adventure. They are very outgoing and have the attitude of a drama queen (right in line with Aries!). The perfect accessory for them? A pair of
adidas Gazelle
, perhaps from their collaboration with Gucci. The trainers beloved by '90s It girls like Kate Moss and Gwyneth Paltrow are now returning to the feet of modern trendsetters, from Bella Hadid to Hailey Bieber (not coincidentally Sagittarius!), who wear them in their street style looks, often paired with a pair of baggy jeans.

Taurus: Weekday Astro Loose Baggy Jeans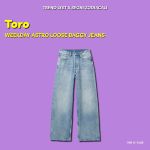 Comfortable yet cool. Weekday Astro Loose Baggy Jeans are one of the hottest pieces of clothing of the moment, thanks to their versatility, comfortable fit and affordable price tag, which makes them a must-have accessory in your wardrobe, according to the millions of users who wear them on TikTok. Especially if, like Taurus, you love all things simple, even when it comes to looks.

Gemini and Aquarius: MM6 Maison Margiela x Salomon Cross High Trainers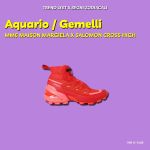 Playful, spontaneous, curious - Gemini and Aquarius are known for being creative and independent. When it comes to fashion, this means going bold with style, as Rihanna did on stage at the Super Bowl Halftime Show. During her performance, the singer wore the low-top model from the collaboration between
MM6 Maison Margiela and Salomon Cross
, but even more perfect would be the high-top trainers, perhaps in a fiery shade of red. Definitely hot!
Cancer: Alaïa Le Coeur Bag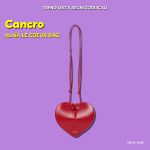 G-Club already told you when we talked about the bags for SS23: Alaïa's Le Coeur should definitely be added to your shopping list. With its small (but not too small) size and adorable heart shape, it's romantic, elegant and cool all at once. Just like crabs, which are known for being emotional and intuitive creatures.


Leo: MSCHF Big Red Boots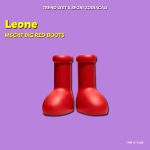 Leos love attention and are known to be dramatic, passionate and fiery. So what better item to catch everyone's eye than MSCHF Big Red Boots with their cartoon look and bright colour? In the name of the proverbial 15 minutes of fame, we are sure that those born under the sign of the lion will not be deterred by the almost 2 kg per shoe of this emblem of today's virality.
Virgo: Uniqlo Round Mini Shoulder Bag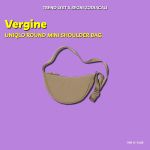 If Virgo, the most practical and hardworking sign of the zodiac, were a bag, it would probably be Uniqlo Round Mini Shoulder Bag, i.e. one of the most viral accessories of the last few months and the hottest product of the moment according to the latest Lyst Index. What they have in common is the ability to combine perfection, practicality and aesthetics. And all this at an affordable price and in many colours, from green to pink.


Libra: Skims Sculpt Bodysuit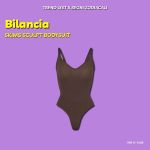 Libra loves to surround herself with luxurious, trendy and sophisticated items. Each of her outfits must have the power to make her feel good, beautiful, never neglected or vulgar. The right solution among the top 10 most wanted products according to Lyst? The
Sculpt Bodysuit by Skims
, Kim Kardashian's signature piece and an essential, versatile garment to have in your wardrobe to create different looks depending on your mood and look flawless in any situation.

Scorpio: Rick Owens Kriester Sunglasses
The maxi silhouette of the
Kriester sunglasses by Rick Owens
is perfect for dressing up the look and adding to the gothic chic trend. All elements that go hand in hand with the intricate and mysterious scorpion. The right pair of sunglasses can reveal the soul of the wearer, especially if this Scorpio is ... if you say a statement accessory!

Capricorn: Diesel Denim Maxi Skirt
Long skirts are the real trend of SS23, especially if they are made of denim. That's why Capricorn, a rational earth sign with a strong character who knows how to be patient and ambitious, can not help but wear a skirt this season. But which one? The choice is wide, but according to Lyst's data, it is very likely that this earth sign will be thrilled by
Diesel Denim Maxi Skirt
.

Pisces: Bottega Veneta drop earrings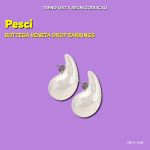 Pisces, the water sign ruled by Neptune, are known for their artistic, creative and dreamy nature. Therefore,
Bottega Veneta Drop earrings
, also loved by Kendall Jenner and Bella Hadid, are the jewellery to wear at any time of the day to add a personal and imaginative yet sophisticated touch to your look.