The rebellious femininity of the babydoll
From Versace to Loewe, the babydoll dress takes centre stage in the SS23 collections
Ever since Paul Poiret abolished the corset in the early 1900s and introduced the bra, freeing women from the rigid dress constraints of the past and paving the way for new forms of lingerie and nightwear, the babydoll has endured through the decades, taking on ever new meanings. With its distinctive trapeze silhouette, it has evolved from a childish garment to a uniform for the modern Lolita, from a symbol of sexual emancipation to a punk rock banner, to dominating the catwalks of Spring 2023 and dressing M3GAN, the most famous robotic doll of recent months, who kills thugs with a machete in a prissy pink silk minidress. Indeed, it is no coincidence that at a time when many governments are working to restrict women's rights, more and more costume makers and designers are re-appropriating this piece to affirm the desire for a free and joyful femininity that has no intention of submitting to those who want to dictate the law to the female body. Thus, the babydoll has returned as an accomplice of coquettecore and balletcore, in the creativity of famous brands such as Versace, Loewe, Coach, but also in the more recent realities of Cecilie Bahnsen, Selkie and LoveShackFancy.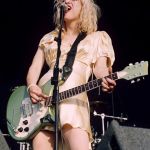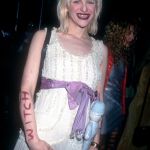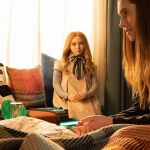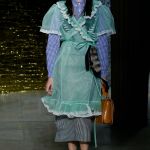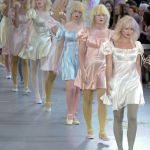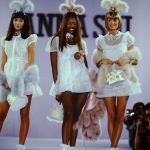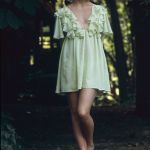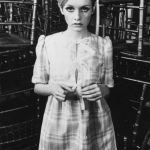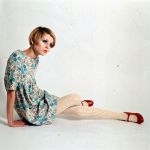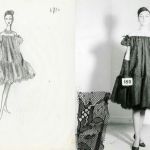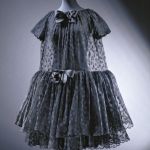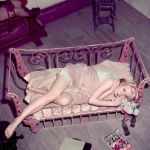 The first to speak of babydolls was Avery Abbott, who in his 1912 novel Captain Martha Mary described a character's dress as an empire cut reminiscent of the look of Victorian dolls, consisting of a high-waisted bodice and a wide skirt. But the silhouette we know today is associated with the lingerie of the 1930s and 1940s, when Sylvia Pedlar of Iris Lingerie shortened the hemline even further. It is said that the American designer personally hated the term babydoll and never used it. So the origin of the word remains vague, although many trace it back to the play Baby Doll by Tennessee Williams. In the 1956 film version, Meighan, the main character played by Carroll Baker, is a 19-year-old virgin married to an older man. She is infantilised by her father and husband and forced to sleep in a cradle, wear babydoll-style underwear and wait until her 20th birthday to consummate the marriage. In the late 1950s, Cristóbal Balenciaga and Hubert de Givenchy brought the babydoll out of the confines of underwear. The former turned the look into a couture garment with lace and a trapeze neckline, while the latter stripped it of its more childish elements with his famous sack dresses. In the 1960s, with Twiggy and Mary Quant, the dresses became even shorter, bolder and straighter, embodying a mix of little girl innocence and women's growing sexual freedom. Then, after a period of relative oblivion, it was the riot grrrls of the 1990s like Kat Bjelland and Courtney Love who brought the dress back into fashion and made it a key element of their kinderwhore aesthetic, a kind of middle finger to the dress' original sweet and innocent connotations, but also to society's expectations of the ideal good girl and, consequently, to the tropes of the virgin/whore.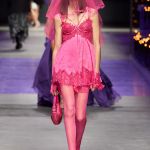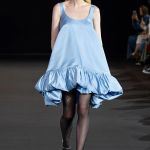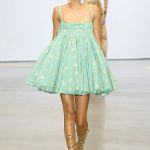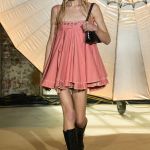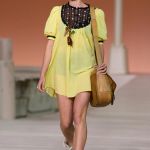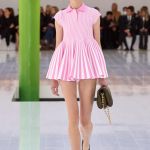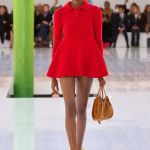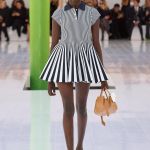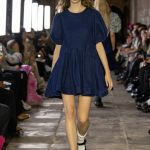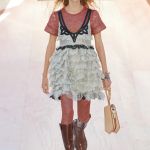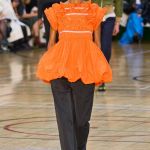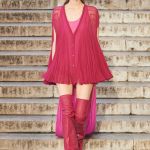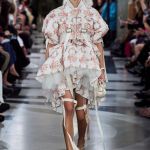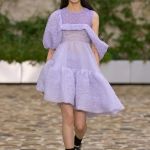 The balanced interpretation between naïve allure, Lolita sentiment and punk-rock rebellious attitude of the babydoll inspired Anna Sui's Spring/Summer 1994 and more recently Meadham Kirchhoff's SS12 collection with her clones of Courtney Love in silk dresses paired with Mary Janes and pastel tights, as well as Miu Miu's SS16 with her young ladies wearing sheer negligees over other dresses. Spring 2023 saw the return of the silhouette described by Avery Abbott, reworked in a variety of shades, from flamboyant and frou-frou to preppy. Cecilie Bahnsen opted for a bouffant, sugary sweet styles in pastel shades, with puffed sleeves and asymmetric shoulders, not too different from Selkie's very popular creations. Giambattista Valli and Del Core favored more minimal, dry and essential shapes; Ludovic de Saint Sernin SS23 used them to subvert gender norms. Rick Owens traded them in for the usual dystopian, conceptual garments, while at Coach the babydolls were inspired by the sixties and, with their Vichy patterns and delicate colors, recalled Mia Farrow's look in Rosemary's Baby. Loewe made them a kind of evolution of the classic polo shirt, creating delightful striped and plain designs that look just as good with and legs or tights as they do with 90s-style trousers or jeans underneath. And finally, Versace has transformed polo shirts into a sexy version by combining crinkle-effect silk and lace bodices. "I have always loved rebellious women," Donatella said in her notes for the SS23 fashion show, and what speaks more to subversive femininity than a babydoll?