What is coquette core?
Not new, but an increasingly popular trend on TikTok. Proof that dreaming with mischief has no season (or age)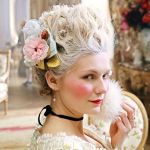 "Lolita, Lolita, Lolita, Lolita, Lolita, Lolita, Lolita. Repeat until the page is full, printer." The sentence by writer Vladimir Vladimirovič Nabokov in his bestseller Lolita seems more relevant than ever. Because the "dollette" style, as the Americans say, is still the most inspiring romantic trend on TikTok today. And that's a little surprising, especially in the current era we live in, where we idolise the dark, head-to-toe black style of Wednesday Addams, played by Jenna Ortega in Tim Burton's Netflix TV series of the same name. But the truth may be that among the many all-black outfits we madly love and feel comfortable in, maybe we need a little pastel colors to lift our spirits. And here, TikTok and Instagram serve us the perfect trend on a silver platter. We have heard of the Coquette Core for a while now, but this exquisite aesthetic is on the rise. In fact, a recent analysis by Pinterest revealed that Google searches for "coquette outfits" have increased fivefold since November 2021, the month we first heard about the trend.
In case you were wondering: Coquette can be translated as "flirtatious girl". She has an almost idyllic way of dressing, with a wardrobe full of hyper-feminine garments made of lace, skimpy miniskirts, voluminous stockings, pearl or heart-shaped accessories and Mary Jane shoes with chunky heels. The "dollette" girl has only one goal: to emphasise the youthful part that somehow lives on in her, even as she approaches adulthood and indulges in the simple pleasures of the most exquisite fashion and beauty. If you decide to dress "dollette", you must not only feel like a Lolita, but also a bit like Sofia Coppola's Marie Antoinette, who calibrates the current styles of ballet and Angel Core and always gives a touch of nostalgia.
Those who opt for the Coquette aesthetic must make everything revolve around romance, including the beauty case. Make-up is indeed the final accent, but you already know that because it's inspired by the Bridgerton phenomenon. Coquette girls like to wear rosy blush on their cheeks, paired with an ethereal, natural look. And on their skin, they spray more or less intense fragrances reminiscent of the bodoirs of yesteryear, like the eponymous perfume from the 2000s, designed at the time by Vivivenne Westwood. The colour palette you have to choose from consists of pastel shades, as open as a marshmallow or a heart-shaped lollipop, a favourite for more of Nabokov's Lolita. But do not think of "nymphet" as a pejorative term today. Instead, imagine the Lana Del Rey of a decade or so ago, at the time of her hit Born to Die, when she wore doe eyes delicately accentuated by hyper-volumising mascara and eyeliner and highlighted by a spray of freshly powdered blush and pink lips, applying the colour to the inside of the lips and then blending it outwards.
The Zetas actually succeeded in this tantalising way to appeal to young girls, the coquettes that is, who like to dress mischievously in an angelic palette. A bit like how we imagine all Disney princesses today: not damsels in distress, but self-confident creatures who, under their angelic garments, unfold not only an adult maturity, but also a firm and determined personality. In a word, the Zeta generation, always looking for a way to dress or style their face and hair to emphasise their inner selves to the outside world. More importantly, if you choose to go Coquette style, never imitate anyone else. Always be yourself, whether you choose minimalist miniskirts or dresses with lots of ruffles and flounces. You are unique Coquettes, and TikTok still likes that very much, if not more.