The "motomami" aesthetic according to Miu Miu
The new Upcycled collection revisits leather jackets in a sustainable limited-edition set
Miu Miu continues to work to make the fashion industry a more sustainable one and, after the capsule collection of vintage clothes and the collaboration with Levi's, presents Upcycled, a project that combines sustainability, vintage and coolness. Supporting a circular fashion model, based on recycling and reusing materials, the Milanese brand decided to repurpose and customize with its characteristic girlie touch a limited edition of leather jackets, unveiled as a preview during the fall/winter 2022 fashion show.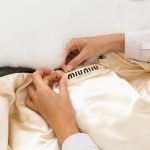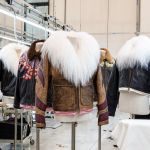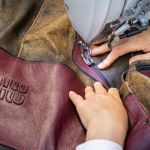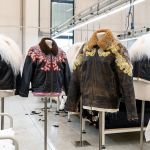 Reworked and remodeled by the expert hands of the Miu Miu atelier team, these pieces, traditionally associated with menswear to rebellious youth, were enriched with unexpected, cute and precious details such as 1920s-inspired collars in contrasting materials, stylized flowers, precious crystals, python-printed leather and satin ribbon edges that make each jacket unique, special by inserting it perfectly into the aesthetic (which has always loved to play with dichotomies and opposing elements) of the Milanese brand.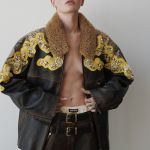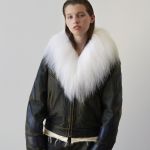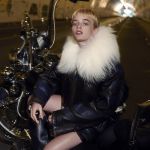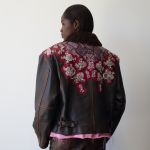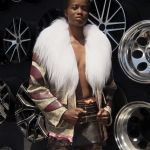 The campaign, shot by Kitajima Keizo with creative direction by Lina Kutsovskaya and styling by Lotta Volkova, is in full Motomami style and, like the entire collection, plays to debunk the preconceived notion of a leather jacket as a trope of men's fashion. Wearing the new Miu Miu garments, amid vintage motorcycles, gleaming metal, ink-black rubber an anonymous urban underpass, are actresses and models Esther McGregor, Ever Anderson and Mame Bineta Sane.
The jackets from the Upcycled collection, which will be produced in no more than 50 pieces, will be available only in select Miu Miu boutiques such as the one at 21 Via Sant'Andrea in Milan.