nss G-Club Shopping Guide: Classic Blue
A selection of the best items in this shade available on Vestiaire Collective
As we all know, the Pantone Color Institute declared the 2020 colour of the year at the end of last year: the Classic Blue. We already discussed the features of this colour here, and we selected the must-have beauty products in the deep shades of midnight blue. Many luxury brands like Bottega Veneta, Saint Laurent, Balenciaga and Chanel, anticipated this colour trend and included in the items and accessories of their collection with the cold tones of blue. Also, celebrities and influencers seem to like the Pantone of the year, dressing in blue hues on red carpet and events but also in their everyday life.
The "colour of the year" by Pantone during the years affected what we see on runways and magazines, but also design and architecture, with a strong influence on consumer behaviour as well: since the Classic Blue was unveiled on last December, Vestiaire Collective, second-hand clothing retailer of luxury brands, has seen a +10% increase in sales of classic blue pieces.
We collected in a mini shopping guide our favourite designer bags in Classic Blue (and a perfectly monochromatic Balenciaga hoodie as a bonus) that we found on Vestiaire Collective platform. Thank us later.
SAINT LAURENT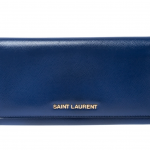 Price: 448€
Shop
here
BOTTEGA VENETA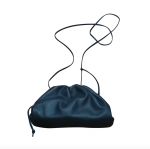 Price: 1300€
Shop
here
PRADA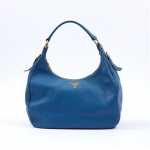 Price: 573€
Shop
here
JACQUEMUS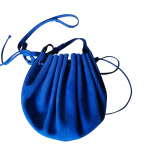 Price: 495€
Shop
here
LOUIS VUITTON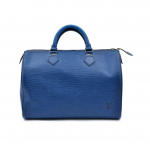 Price: 295€
Shop
here
BALENCIAGA HOODIE - BONUS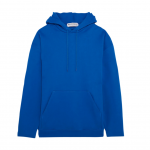 Price: 298€
Shop
here