Milan hosts the first Menstrual Cycle Festival
Three days to talk, confront and inform to break down the taboo on everything about periods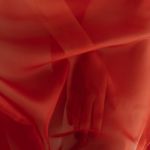 In recent weeks, Spain has made a mark for women empowerment and the Menstrual Revolution by granting the right to paid leave for painful menstruation, an important sociocultural shift that has also prompted Italy to launch a petition to obtain the same right, but more importantly, it has opened the conversation on a topic still considered taboo: menstruation. A condition that, despite occupying about 2,281 days in every woman's life and forcing them to spend 11,000 euros on tampons, pads and other hygienic products, is a cause of shame for 26.5 percent of them, so much so that many are reluctant even to call them by their name, preferring fancy nicknames and vague allusions. The situation must and can change. This is also why from June 17 to 19 the first Menstrual Cycle Festival will be held in Milan, born from an idea of Eva in Rosso, the first podcast in Italy on the menstrual cycle, of the female empowerment associations Errante and Promise, and of Studio But Maybe. Why an event dedicated to this topic?
"Because the menstrual cycle affects more than half of the world's population, to liberate menstruation and give it a new voice, Because a lack of or partial information negatively affects the recognition of some pathologies and their respective treatments, to break down this taboo together, in a festival that is for everyone and everyone, regardless of gender or age."
The festival will be inaugurated on June 17 at Mare Culturale Urbano (the other locations are Nuova Armenia and Rob De Matt) and will feature a packed program of talks, workshops, performances, concerts, stand-up comedy, live and DJ sets. For three days there will be an opportunity to talk with activists, popularizers and artists to explore every aspect concerning menstruation, as well as topical issues such as endometriosis, premenstrual dysphoric disorder, Tampon Tax, menarche, transphobia, menstrual health and hygiene, environmental impact, gender discrimination and conflict. Appointments not to be missed include Expecto Ovulorum, a workshop on menarche, menstruation and items to use held by writer and ambassador of The Pad Project Italia Roberta Marasco and midwife Beatrice Botto; but also the talk on Endometriosis: when pain becomes a voice for social activism.
Find more details on the Menstrual Cycle Festival website.