Victoria Beckham reunites with the Spice Girls for a new docuseries
The project will trace the British pop band's rise to success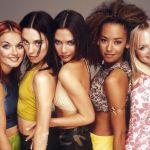 No. There is no album. Nor an amarcord tour. The long-awaited reunion between Victoria Beckham and the Spice Girls is about a new docuseries currently in production. Details unveiled so far are rather sparse, but yes that it will be developed by the same creative team behind The Last Dance, the successful Netflix show that chronicled Michael Jordan's career and the cultural impact of his team, the Chicago Bulls. The as-yet-untitled project will chronicle the pop band's rise to success and will feature never-before-seen footage and interviews with each of the group's five members. The images and stories of Ginger, Posh, Baby, Scary and Sporty will take us back to 1994 when five young girls from the United Kingdom responded to an ad in the British newspaper The Stage, changing their lives and those of pop music forever. Together, with their infectious energy, customized and excessive looks, and catchy hits, they sold more than 100 million records and spread Girl Power, easy and joyful feminism.
Geri Halliwell, Melanie C, Mel B, Emma Bunton and even Victoria Beckham have all signed on to participate in the documentary, declaring themselves delighted with their new adventure together. The most enthusiastic is Melanie Brown who, in a recent interview, expressed her excitement about working with the creators of The Last Dance and revealed a little trivia about Wannabe, the first single released by Spice, the one that reaching number one in 37 countries established them as a global phenomenon. Apparently, Mel B wrote the rap part on the toilet while the other girls were doing the vocals.
As of yet, there is no concrete information on the release date, but fans of the band can entertain the wait by watching the upcoming docuseries about David and Victoria Beckham produced by Netflix and cross their fingers hoping that the rumors about the Spice Girls headlining the Glastonbury Music Festival in 2023 are true.