Y2K fashion campaigns to live a nostalgic summer
Here are the most glamorous images, straight from the archives
Glossy magazines to read by the pool, or maxi billboards in the city's most glamorous streets. The high temperatures of these July days take us back to the super-hot atmosphere of the advertising campaigns of the early 2000s, with star photographers and celebrity models.

Why advertising campaigns were so important in the early 2000s?
They formed an imaginary. Especially in the era before social media, advertising campaigns were an important occasion of contact between the public and fashion brands, making their collection concepts easily accessible. For this reason, companies invested in stratospheric productions created in collaboration with the most sought-after professionals in the industry.
The most beautiful advertising campaigns of the 2000s
It's not just nostalgia for a time that is idealised because it was not fully lived, but also a desire to analyse and compare. We take you on a journey through the archives to rediscover the most beautiful campaigns of the early 2000s.
Dior SS 2000
Glowing skin and sexy poses, Gisele Buendchen and Rhea Duram live in a super-hot atmosphere where saddle bags and maxi necklaces stand out. In true John Galliano style, portrayed by Nick Knight.
Blumarine SS 2001
Tim Walker's pictures transport us into a dreamlike world of vintage beach diva clichés. All of them feature animal print animal motifs or dresses with embroidered flowers.
Miu Miu SS 2000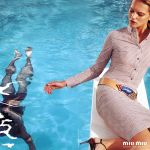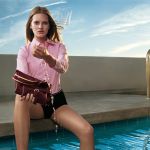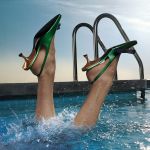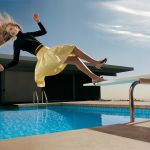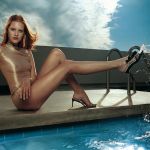 The models jump into the pool clothed and dip their Miu Miu handbags into the water. Vincent Peters' shots take us to a villa in Beverly Hills.
Versace SS 2000
Amber Valletta, the face of the campaign, wears the iconic 'jungle dress' that launched Jennifer Lopez's career. In the pictures by Steven Meisel, the looks are super colorful.
Louis Vuitton SS 2003
Eva Herzigova, scattata da Mert & Marcus, ci mostra quelle che quasi vent'anni dopo sarebbero diventate le borse second hand più desiderate: la collaborazione con l'artista Takashi Murakami.
Roberto Cavalli SS 2001
The memory of an exotic holiday in which emerges the combination of colorful patterns. And a very young Mariacarla Boscono looks at us through her Bayonetta glasses, in perfect Y2K style. The photos are by Steve Hiett.
Calvin Klein SS 2005
When Steven Meisel is in the game, even a simple rock becomes a fantastic location and thanks to Natalia Vodianova, it looks like the most comfortable place to sunbathe in a Calvin Klein total look. The colour harmony of these images is extraordinary.

A glamorous and carefree atmosphere. We would love to live our summer like if it was a Y2K campaign, between a dip in the pool in a Miu Miu dress and a party in the desert with Mariacarla Boscono.