It's time to start wearing Capri pants again
Audrey, Brigitte and Jackie continue to dictate summer's chicest style
Not just shorts, Bermuda shorts, jorts and palazzo trousers. Summer 2023 takes us back to the 1950s and 1960s, when divas like Audrey Hepburn, Brigitte Bardot and Jackie Kennedy set the fashion with the summer outfits they flaunted while on holiday on Italian islands or in the south of France. It may be too early to speak of a trend, but Capri pants are making a comeback and gaining space in celebrities' wardrobes. The latest to wear them was Jennifer Lawrence, who took to the streets of New York wearing a pair of black capri trousers from The Row along with a light blue poplin pinstripe shirt and a pair of minimalist ballet slippers. Before, it was Halsey who opted for these shoes, albeit with more Y2K inspiration. Her trousers were by Givenchy and looked more like cargo pants.
Short Story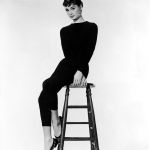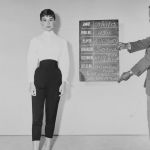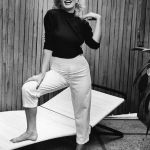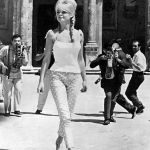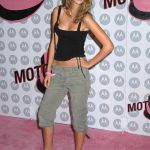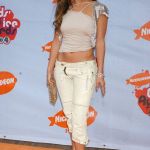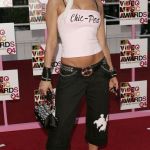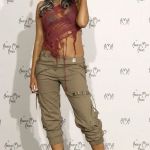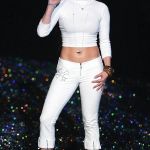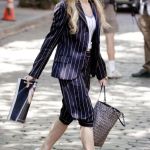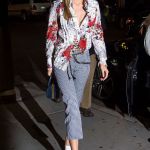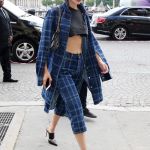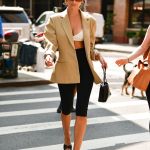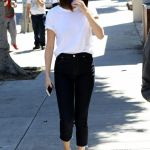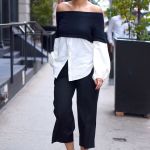 We are in the post-war era and in many places women are still forbidden to wear trousers in public. At the time, the desire for freedom and practicality led Sonja de Lennart to bring a collection entitled Capri to the catwalk, inspired by memories of her holidays on the island of Campania and, in particular, the lapels that fishermen used to put on their trousers to protect them from getting wet. In addition to the blouses, skirts and dresses, a new silhouette of trousers is particularly eye-catching, designed to become a symbol of female emancipation and to revisit the island's chic way of rolling up one's trousers: straight and essential. It features a three-quarter length and a small side slit at the bottom. The real success of de Lennart's invention came in the 1950s and the following decade, thanks to divas like Brigitte Bardot, Marilyn Monroe, Grace Kelly, but above all Jackie Kennedy, who liked to spend her summer holidays precisely on Capri and was often photographed here in Capri trousers. The first celebrity to make them known to the world, however, was Audrey Hepburn, who wore them not only on screen in legendary films such as Sabrina, Roman Holiday and Funny Face, but also in her private life. For the actress, they became a kind of uniform that helped make her a chic jet-set piece, but one that ordinary people could also add to their everyday look. In the 1970s and 1980s, capri trousers took on an increasingly fitted shape, were made of stretch materials and became part of athleisure. Remember Sandy's model at the end of Grease? With the beginning of the 2000s, they leave their minimalist and essential character, are filled with pockets, made of denim or with camo prints, no longer combined with flat sandals and ballerinas, but with boots or trainers to match the style of the pop icons of the time likeRihanna, Leighton Meester, Mischa Barton, JLo, Paris Hilton and Avril Lavigne. Then they fade into oblivion. Lately, however, Bella Hadid, Rita Ora, and other modern I-girls are bringing them back.
On SS23 runways
Only a few centimetres separate them from a pair of Bermuda or regular trousers, and yet this small difference in length, reaching below the knee or just below the calf, has defined a new silhouette destined to return cyclically to our summer wardrobes. So capri trousers are interesting again for brands that introduced them in their last collections, like Dua Lipa and Donatella Versace for La Vacanza, their Pre-Fall 2024 that was presented in Cannes a few weeks ago. For SS23, Isabel Marant gave them a rocking touch and also made them in leather; Cormio opted for a model with bows, echoing the coquettecore style; Giambattista Valli created them in mesh to wear with bodysuits, blouses and maxi hats to be at their chicest on the Riviera; Vivetta took inspiration from the classic elegance of Jackie Kennedy; Jacquemus, on the other hand, brought Novella Bardots to the catwalks in capri trousers with polka dots or fanciful patterns; while at Dsquared2 and Tory Burch, capri's are almost tulle midi leggings worn under mini skirts and dresses.