Bottega Veneta introduces the new Andiamo bag
A new object of desire that combines craftsmanship, functionality and coolness
After Kalimero and Sardine, Bottega Veneta is about to win us over with a new accessory that perfectly embodies the brand's refined luxury, know-how, craftsmanship and coolness, without neglecting functionality: the Andiamo bag. The name is a reference to the cosmopolitan spirit of this object of desire and at the same time a tribute to the idea of traveling and the craftsman on the move. Spacious, versatile, discreet, gender-neutral and extremely comfortable to hold all your everyday essentials (or superfluous items), it made its debut at the SS23 fashion show and is characterized by its signature "woven" pattern, the result of the skillful craftsmanship of Italian artisans. The calfskin tote bag's design is complemented by two spacious interior compartments and a zipped pocket, while on the outside a metal knot adorns and closes the braided, sliding straps, perfect for carrying the Andiamo in different ways depending on your mood and needs.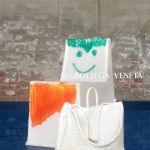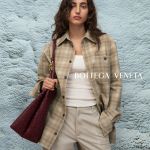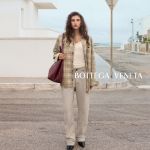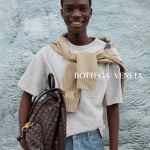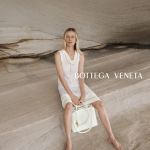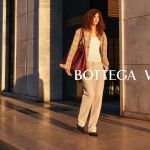 The bag stars in the fashion house's Spring/Summer 2023 campaign. The images tell of creative director Matthew Blazy's idea of minimalist luxury, choosing to reuse the same faces and looks that were seen at the fashion show: Kate Moss in a checked shirt and faux jeans (which are actually leather trousers), Emma Balfour in a white midi dress, Beans Wang in tights and jumper, an outfit already worn by Kendall Jenner in L.A., and Paola Manes with the new Andiamo on her shoulder. These are portraits of everyday moments with a strong visual impact, showing how Bottega Veneta's collection is perfect for every moment of the day.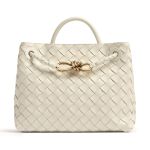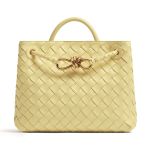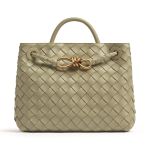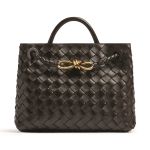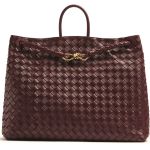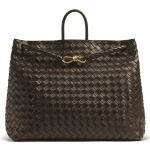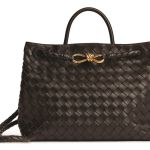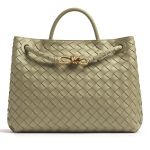 The Andiamo bag, available in three sizes and different colours, can be purchased in Bottega Veneta shops and on the website.