Normani is the new face of AMI
The singer stars in the new L'Accordéon bag launch campaign
Normani is AMI's new brand ambassador, appointed by founder and creative director Alexandre Mattiussi to embody the contemporary elegance of the new L'Accordéon bag. The singer is the star of a series of refined black and white images taken by American photographer Ethan James Green in a historic film studio, in which she sports a very Parisian look composed of a blazer dress, beret and pumps, and holds the new bag in her hands.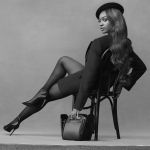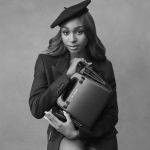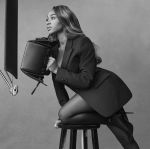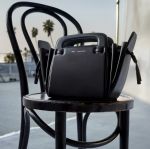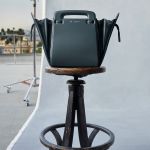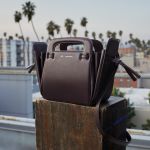 The Accordéon has clean lines, geometric shapes and details on the sides that recall the bellows and movements of an accordion, the musical instrument that gives it its name. Made of fine Italian calfskin, the bag combines high quality, simplicity and sophisticated elegance, the same features that make Normani its ideal testimonial and that also fully embody the glamour and talent of independent, strong, self-confident women with a genuine sense of grace and spectacle, like Josephine Baker and the other iconic artists who inspired Mattiussi in the design of his latest creation. The new bag reflects the effortless chic of the Parisian fashion house's wardrobe: it's cool, chic and spacious enough to hold all the essentials for everyday adventures.
The Accordéon, the flagship model of the Spring/Summer 2022 collection, is available from 4 April in all AMI shops worldwide and in the online shop. There is a choice of three colors: classic black, forest green and burgundy.