Celebrity stylists to follow on Instagram
From Law Roach to Maeve Reilly, here are the hottest image makers of the moment
About 30 years ago, Joan Rivers asked the stars walking the red carpet at the Golden Globes a question no one had ever done: "Who are you wearing?". From that moment on, everything changed. The outfits of actresses and singers began to attract more and more attention, adding responsibility to the role of those who help to choose the right dress and accessory, namely the stylists. From mysterious figures hiding in the shadows, their role has gained more and more influence, becoming a fundamental ingredient for the success of a celebrity. Real image-makers, architects of style capable of changing even the most anonymous starlet into a copied it-girl, they develop around their clients a visual project made of clothes, accessories and beauty. From Julia Roberts to Zendaya, from Beyoncé to Dua Lipa, no self-respecting diva (or wannabe) can do without them, but rather has learned to enhance them as their most precious allies. We already know the names of some of them, such as the very popular Law Roach and Elizabeth Stewart, while G-club tells you about the others.
Here are the 10 stylists to follow on Instagram.
Law Roach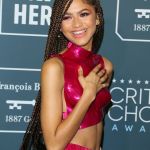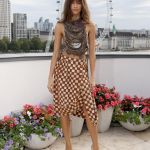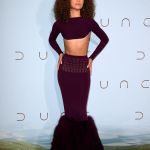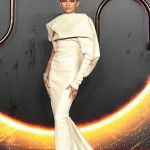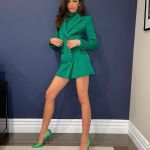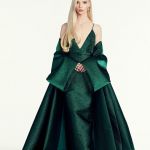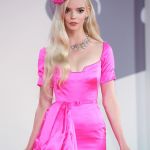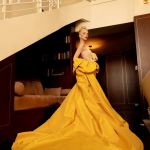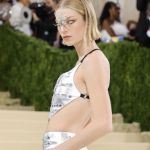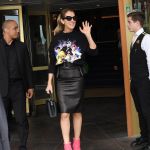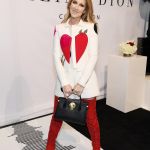 If next November 10 Zendaya will be awarded as Fashion Icon 2021 and Anya Taylor-Joy as Face of the Year Award by the CFDA, the credit is all Roach. Started in the early 2000s with a vintage store, few managed to become a real image architect, a kind of magician able to play with outfits transforming young talents in style icons and to give old stars an irresistible allure even for Gen Z. Remember when Celine Dion showed up at the Billboard Awards with an eccentric dress by Stéphane Rolland or when caught the flashes at Paris Fashion Week wearing an oversized Vetements sweatshirt with the Titanic print and a pair of high heels? And what about the elegant green Dior dress wore by the Queen of Chess at the Emmys or the now legendary Balmain that sculpted Zendaya's figure at the Venice Film Festival? All choices that confirm Roach's talent in intercepting the trends of the moment (his basic philosophy is to focus on emerging brands) and shape different and unforgettable looks for all his clients including Hunter Schafer, Priyanka Chopra Jonas, Kerry Washington and Halsey.
Zerina Akers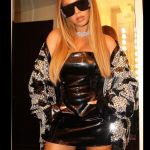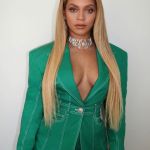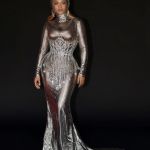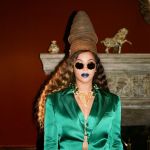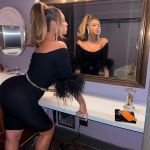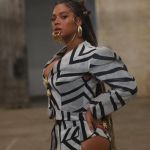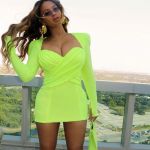 Zerina Akers initially trained as a freelance stylist at W and other publications such as WWD and Harper's Bazaar, but is best known for styling Beyoncé's image. If you want to get a taste of her style, just take a look at Black is King, a visual album based on the music of the film The Lion King: The Gift in which Queen B wears only creations by black designers. Akers also created the Instagram account @blackownedeverything to give space to emerging and established Black-owned brands.
Mimi Cuttrell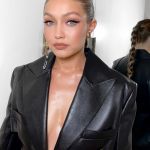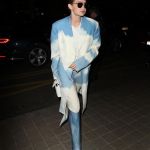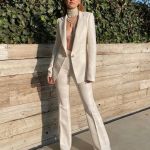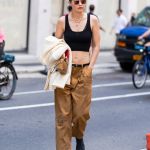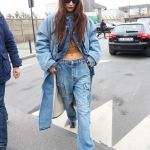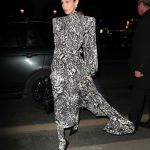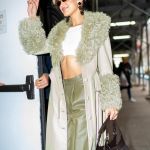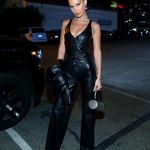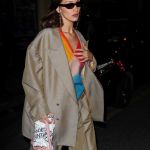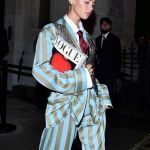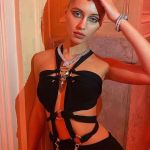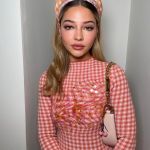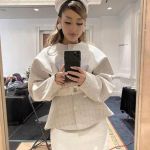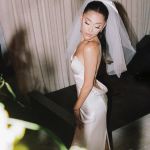 According to Mimi Cuttrell, all girls should have in their closet at least one pair of high-waisted jeans with frayed hems and a white T-shirt, preferably by Redone. When she works as a stylist and personal shopper, however, she prefers to focus on outfits with strong street style vibes made even more appealing by a touch of sensuality. It is said that her career began thanks to a lucky encounter with Gigi Hadid, cemented by a first photoshoot, by the viral #styledbymigi and by a long series of choices that alternate between easy, but gritty pieces for every day and elegant dresses for the red carpet, such as the white Prada worn by the model at the Met Gala 2021. After conquering Gigi, Mimi also started collaborating with Bella Hadid, enhancing her love for vintage and the '90s, without forgetting more contemporary pieces such as the Demna Gvasalia for Balenciaga animalier total look worn at the Parisian Harper's Bazaar party in June 2020. Her other clients include Ariana Grande, Addison Rae, Sara Sampaio and Iris Law.
Elizabeth Stewart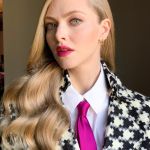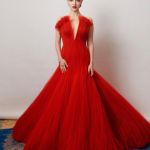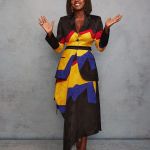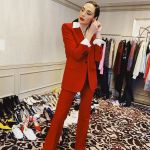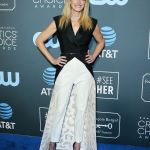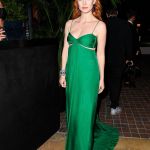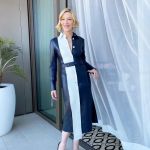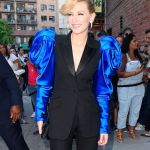 There is no doubt that Elizabeth Stewart is the mastermind behind the most famous red carpet looks. Julia Roberts, Cate Blanchett, Sandra Bullock, Amanda Seyfried, Jessica Chastain, Viola Davis, Gal Gadot, … her client list could inspire the next Oscar nominations. Some of her most recent cult fashion moments include the red Armani gown chosen for Amanda Seyfried at the 2021 Oscars, Gal Gadot's white by Givenchy minidress at the Golden Globes, and the sparkly Jenny Packham worn by Selma Blair for the premiere of her documentary.
Maeve Reilly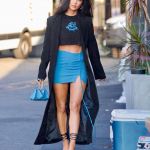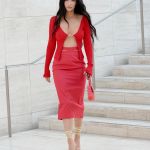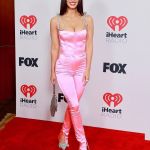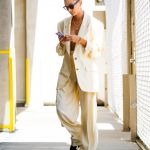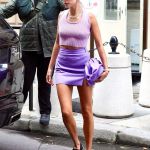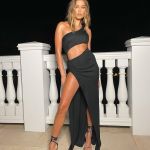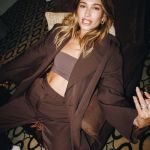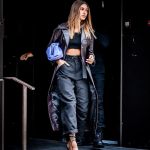 Until a few months ago Megan Fox was just a memory of the early 2000s, famous for a cult teen horror movie and for being the ex-wife of one of the stars of Beverly Hills 90210. Then the boom. The divorce, the relationship with Machine Gun Kelly and the match with Maeve Reilly who, leveraging Y2K nostalgia, made the actress one of the most popular it-girls of the moment. The secret? Focus on her natural sensuality and add a pop-punk twist with super tight mini dresses, transparencies, garments with cut-out details, corsets and vinyl leggings. More sophisticated are Maeve's choices for her other most famous client, Hailey Bieber. Although according to rumors the model seems ready to take off and become her own stylist, she owes Reilly a thank you for the great style lesson she has given her over the years. Case in point? The wedding dress signed by Virgil Abloh.
Lorenzo Posocco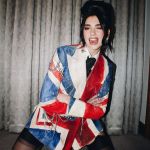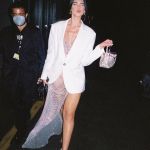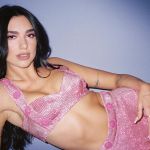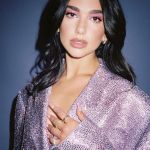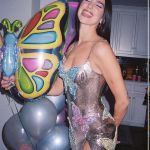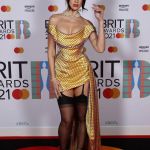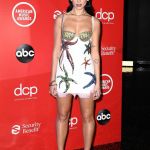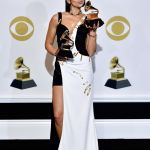 He is Italian but has been living in London for over ten years. He has a passion for Italian fashion of the '80s and '90s and for music, a degree in Marketing and Communication and a past as an assistant stylist at MTV and editor of an independent fashion magazine. Lorenzo Posocco's fortune came with Dua Lipa, for whom he takes care of all the looks for public appearances and many editorials. The style he created for the pop star mixes street, glamour, emerging brands and vintage pieces such as the Vivienne Westwood worn at the Brit Awards 2021 or the Versace butterfly mini dress chosen to celebrate her Grammy.
Veneda Carter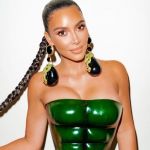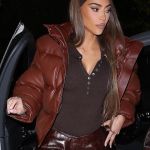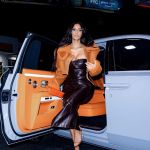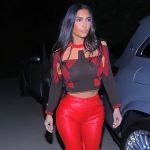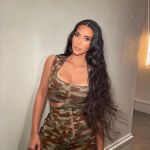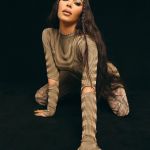 Raised in Copenhagen, daughter of Polish parents, Veneda Carter quit a teen modeling career to become a stylist. Very young, she was noticed by Kanye West's crew who included her in his creative entourage, working closely with image-makers such as Virgil Abloh, Lotta Volkova and Mowalola Ogunlesi. Since 2016 she has been working as a stylist for Yeezy and since 2019 for Kim Kardashian who called her "the coolest woman in the world". If you scroll through Kim's Instagram feed, it's easy to recognize Veneda's touch in the total look in shades of brown with down jacket by Acne and in the leather bustier with lots of sculpted abs signed Schiaparelli by Daniel Roseberry that made the former Mrs. West look like a Marvel superhero.
Harry Lambert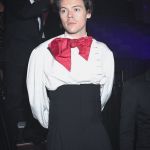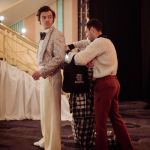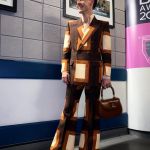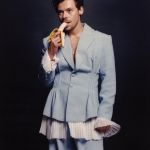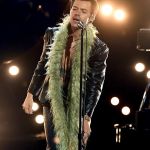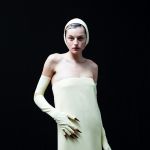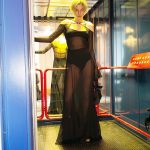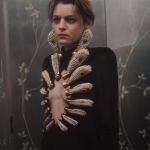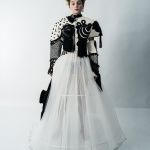 After a few years at Topman and UK Vogue, Harry Lambert is now the mastermind behind Harry Styles' gender-fluid style. Also thanks to their collaboration with Gucci, the couple is changing the classic concept of menswear with their outfits, introducing elements such as skirts, ostrich boas or pearls that until recently were reserved for womenswear. Recently, Lambert has also started to follow Emma Corrin, making equally bold choices for the actress, such as the slightly spooky look she showed off at the 2021 Emmys: a Prada dress accessorized with a Handmaid's Tale style bonnet and dark sharp nails.
Dani Michelle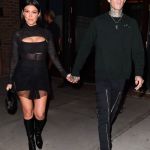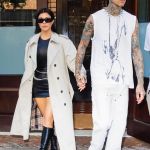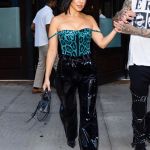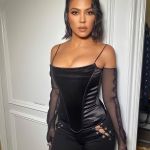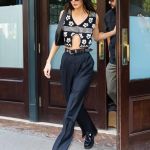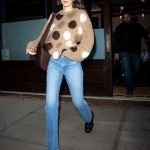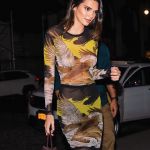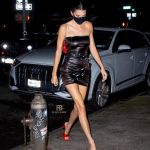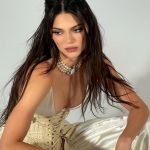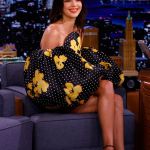 Her edgy approach to styling has won over Kendall Jenner and Kourtney Kardashian. Dani Michelle's s merits include introducing Kendall to vintage and helping to turn the vest into a must-have. Her most recent success, however, is definitely turning Kourtney and Travis Barker into two pop-punk fashion icons. The stylist has revisited the codes of that aesthetic, updating them for Gen Z, mixing old clothes and emerging designers, leather mini-dresses, vinyl leggings, sculptural corsets, cut-outs, laces, lots of black and a hint of animalier.
Ramona Tabita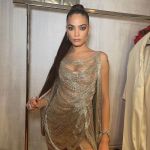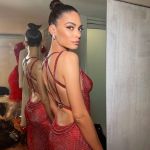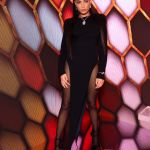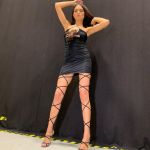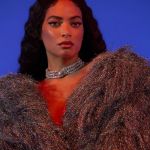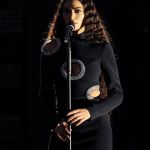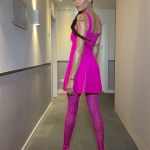 When she was barely 18, she left Sicily and moved to Rome, to study art at the academy.In those years she wrote about fashion for various magazines and she was involved in photography, curating in first person the look of the people in her shots. Her work was so good that Naba in Milan chose her as a scholarship holder to attend the two-year specialist course in fashion, showing her how her skill in styling could turn into her future profession. Since then she has collaborated with many artists and brands, working for photo shoots, editorials, commercials and advertising campaigns. Some of her most recent clients include Ghali, Marracash, Gaia Gozzi and Elodie. Ramona Tabita was behind the pop diva looks she showed off during the co-hosting of Sanremo 2021: from the Versace metallic knit dress to the Giambattista Valli heart-shaped tulle dress.
Simone Furlan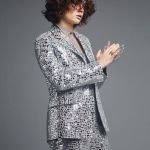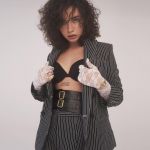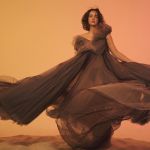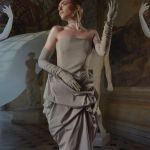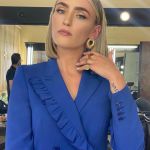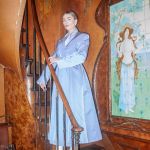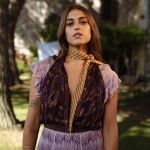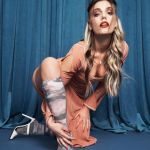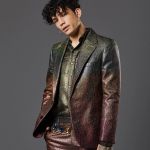 Simone Furlan is the mind behind the looks of the Italian new wave. He is the one who developed the concept full of references, from Tomaso Binga to Libera Mazzoleni, which was at the base of the outfits worn by Madame for Sanremo 2021, but also the bold minidresses chosen by Annalisa for the same edition of the Festival. A degree in History of Art and Visual Culture from Goldsmiths University, a great sense of style and a passion for music, made Simone the perfect partner for the style of artists such as Mara Sattei, Hell Raton, The Kolors, Izi and Margherita Vicario.
Nick Cerioni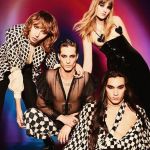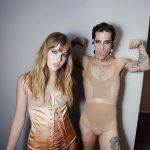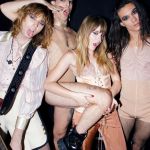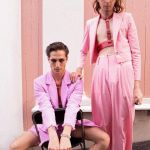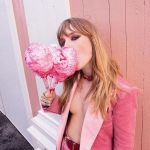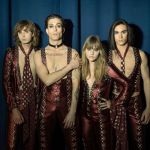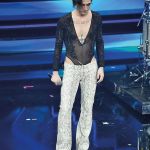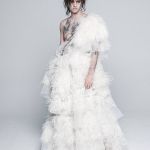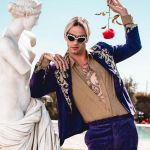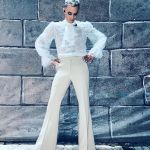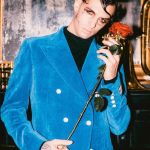 Maneskin's vintage rock outfits? That's Nick Cerioni who created the style of the current hottest group, suggesting, among other things, Etro transparent catsuits with which they rocked Sanremo 2021. A degree from IED, beginnings at MTV and experiences at X-Factor are just three of the many steps that have led the stylist to work with Achille Lauro, Jovanotti, Laura Pausini o Pierfrancesco Favino. A fun fact: among his fashion icons there are Raffaella Carrà, Madonna and Beyoncé.