Simone Rocha will create a collection for H&M
The collaboration will hit stores on March 11
Simone Rocha is one of the female designers who are shaping contemporary fashion. The talented Irishwoman is now about to celebrate the success achieved in recent years with a collaboration with H&M. The Swedish giant has, in fact, just announced that from March 11 in its stores we will see and, above all, buy a series of clothes designed by Rocha who, for the occasion, will decline some of her creations from the archives with a more practical and essential twist.
An experience that she herself describes in this way:
To be honest, it was really emotional going through all the pieces — it was a wonderful chance to reflect on seasons I was especially proud of, and to revisit collections that felt like milestones, and little gems of ideas that we maybe didn't push as far as we wanted to the first-time round. The archive is so important to the way I work as a designer anyway. We are not a brand that abandons ideas each season — we often look back on past propositions or continue to evolve a silhouette, or shape. My approach at every stage of the design process was to remember that for some this would be an introduction to Simone Rocha, a chance to enjoy the brand for the first time, while for others this will be a chance to recall the history of a brand that they have followed for a while. Maybe they will be able to buy a version of a piece that they missed the first time, or a piece they always wanted but didn't get. Through H&M, they will be able to access a new, timeless, special piece to mix in with their existing items from past runway collections.
Which pieces will be part of the capsule? The first images of the campaign, which will star in front of the lens of Tyler Mitchell Daisy Edgar-Jones (the actress of the TV series Normal People), Tess McMillan, Kelsey Lu, Francesca Hayward, and Adwoa and Kesewa Aboah, confirm a dip in Rocha's typical old-fashioned romanticism.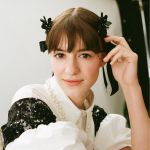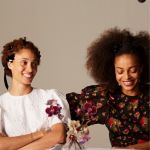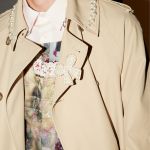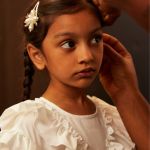 There will be ethereal and vaporous tulle and sangallo lace dresses, oversized poplin shirts encrusted with sequins and pearls (Simone's trademark) and a series of other garments for women, kids and, for the first time, menswear, embodying the designer's world. Her baroque, feminine and super romantic style, in fact, includes various and evocative inspirations ranging from Victorian and Edwardian fashion to the 90s indie-coolness of Chloë Sevigny, from Flemish art to the works of Louise Bourgeois and Nobuyoshi Araki, from Victorian and Edwardian fashion to the wild landscapes of Ireland.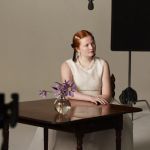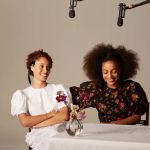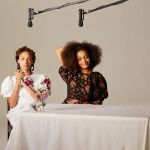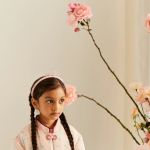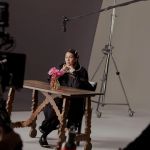 Ann-Sofie Johansson, H&M creative advisor, also looks happy for the new partnership:
Simone has been on the H&M wish-list for some time. This collaboration offers a new audience the chance to own a very special piece of design history. All of us at H&M have been so inspired to work with a female designer who spends so much time thinking about contemporary femininity, and womanhood, and who is so committed to excellence in craft and design, from the process of developing special fabrications, to pushing silhouettes, shapes and embellishments. Every garment within this collection is unique, special and the result of years of work and meticulous research.
The Simone Rocha x H&M capsule will be available online and in selected stores of the low-cost chain from March 11.