Valentino Rockstud Pet bag
Now, the iconic bag of the Maison can be customized with a portrait of your pet
The most recent obsession of the fashion system is the deluxe petwear, luxury clothes and accessories for our pets. A simple coat to wear at the park is no longer enough. From Matilda, the French bulldog of Chiara Ferragni to Toutou, the harlequin dachshund of Simon Porte Jacquemus, today dogs and cats are the stars of Instagram accounts and own a wardrobe that could make even Carrie Bradshaw jealous.
To celebrate our pet friends, Valentino presented a special version of one of its most famous bags that now becomes the Valentino Garavani Rockstud Pet bag.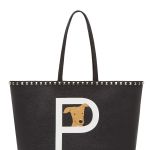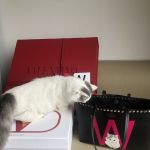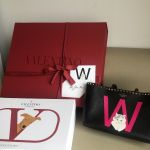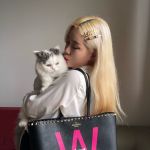 Starting from October, customers have the chance to buy the item and customize it with the initials of the owner or of the animal and a portrait of their lovely pet friend made by the artist Riccardo Cusimano. You can choose between three different styles and five colors of the handbag, matched with an exclusive selection of leashes and collars. The customization is available directly on Valentino's website. Just upload the photo of your pet during the order, and after waiting 6-8 weeks, you can receive the Rockstud Pet bag, in special packaging, in selected Valentino boutiques or directly at home.