The Sombrero Bag by Jil Sander
The must-have accessory inspired by the characteristic wide brimmed Mexican hat
Jil Sander SS19 fashion show, set in a former panettone factory in Milan, brought geometric patterns, natural fibres, leather and canvas to the catwalk, chic elements used by Luke and Lucie Meier to explore the concept of uniform and the dialogue between male and female, between "something raw and something delicate". Along with the tight knitted dresses, the wide tunics wore on soft pants, the bags caught the attention. In particular, the Sombrero bag, carried by the models on their arms as if it was a precious gift.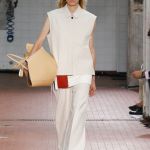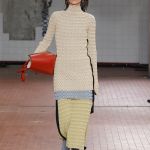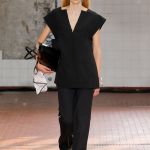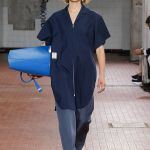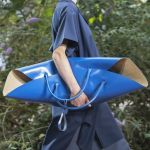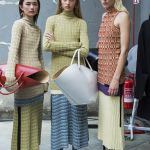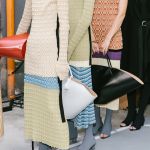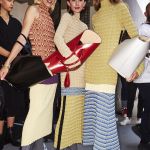 The accessory, as the name suggests, is inspired by the characteristic wide-brimmed Mexican hat made of raffia, but, thanks to the touch of Jil Sander, acquires a new minimal and refined allure. Designed to fold softly under the arm or to swing from the shoulder, the latest creation of the German brand is perfect to be worn all year long, at the beach as well as in the city. For this reason, it is made in different materials and colours: lux shiny calfskin, smooth calfskin, raffia, black, optical white, caramel, uniform green, sky, poppy red, curry, natural. There are three sizes available: large, medium and small, depending on whether the owner prefers the trend of mini or maxi bag.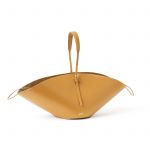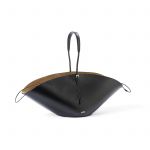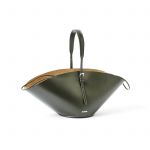 It girls and influencers have already chosen the Sombrero tote bag as the must-have accessory of the next few months, an item that can make cool even the most boring look.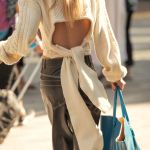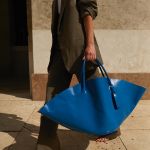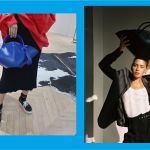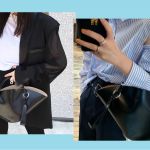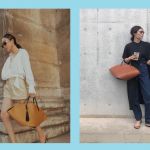 The Jil Sander Sombrero Bag is now available on the official website of the brand.