Jorja Smith presents "Be Right Back"
The new project of the English singer is out now
Two years after the successful debut with Lost & Found, which won her numerous awards and the appreciation of stars such as Drake and Kendrick Lamar, Jorja Smith returns with a new project entitled Be Right Back.
It's called Be Right Back - The singer says - because it's just something I want my fans to have right now, this isn't an album and these songs wouldn't have made it. If I needed to make these songs, then someone needed to hear them too.
This creative urge has inspired the talented 20 year old to produce some of the most emotional and interesting songs of her career, pieces, enhanced by the sound of strings, that highlight her soulful voice and go straight to the heart such as Bussdown feat. the emerging rapper Shaybo, Addicted in which she sings "The hardest thing/ You are not addicted to me /I'm the only thing you should need /You should be addicted to me" or the brand new single Gone.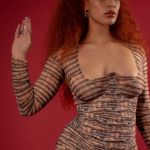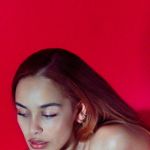 Presented with powerful lo-fi video, the new track almost sounds like a gospel.
There's something about being able to write about one thing and for it to mean so many different things to others. - Explains Jorja - I love that this song, well any of my songs really, will be interpreted in different ways, depending on the experiences of the people listening. This one is just me asking why people have to be taken from us.
Other songs to listen to, while we wait for her performance during the live streaming event at Glastonbury on Saturday, May 22 and for her second album, scheduled for next year, include the ballad Home and the reggae beat of Burn.