CLARA presents her new single "Ammirerò"
The singer will conquer you with sharp lines, cool outfits and a sound that stucks in the head
Clara Soccini aka just CLARA pops on the camera. Without makeup, naked, wearing only her feelings and her talent as she sings nestled in a bathtub "Io non resto ferma sopra le cose che mi dicono perché/se non l'alimento poi si spegne/se mi spari addosso ti riflette", catches the attention of listeners and viewers. The new single Ammirerò, which mixes contemporary pop and urban influences, is a sort of hopeful song for a better future:
"Ammirerò tells of me in a more fragile dimension than the first single, a situation in which the reality I built as a child falls apart, but leaving the hope that one day Paloma will arrive to bring serenity."
Clara says and also explains the message of the song:
"When you are looking inside for a different space and you feel like you are in a cage, then you realize that you just need hope, a boost, an act of strength with yourself to turn around what is happening around us. The cage is there and it's only us who can make a difference."
The mood and look of her previous hit single are completely different and show another side of Clara: heavy eyeliner highlighting her eyes, headscarf, braids and a series of cool outfits in vibrant pop colors. But if you turn up the volume, you'll understand that this twenty-year-old, who moved to Milan as soon as she finished her studies to follow her dreams, has much more to say. As she sings the verses of Freak, her debut single released last December by Sony Music Italy, her voice and the sound of the song hit you straight in the head: "Ma che vuoi se/faccio soltanto così/e non me vado da qui/e tu lo sai che/io a volte sono un po' freak".
Model and singer, Clara debuts with her first solo project after the collaboration with Nicola Siciliano in Io e Te. During 2020 that forced her to slow down the usually frenetic rhythms of her work, lyrics, melodies and beats began to flow, inspiring her to write and thus fill the void of weeks of lockdown. From that creative flow was also born Freak, a call to emancipate yourself from every stereotype and convention, to show freely, with pride and a touch of irony who you are. She explains:
"Freak is the me outside the lines, a call to be yourself despite the madness."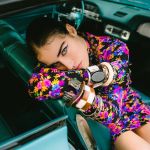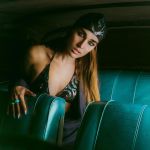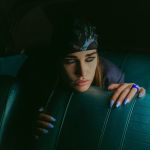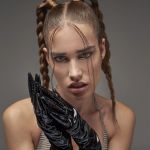 In the video of Freak, shot by Michele Manca aka Jamal and produced by LOOK MI in collaboration with "A thing by", the words of the lyrics come to life, reminding some of a sort of 2021 and more aesthetically stylish version of the video of Quelli che benpensano by Frankie HI-NRG MC.
The inspiration behind her music - as she explains to us - comes from episodes of everyday life as well as from the artists she dreams to collaborate with, including Nathy Peluso, Jorja Smith and Jessie Reyez. We are sure that CLARA will have great surprises in store for us.
"It's still me but my life has changed a lot. I want to be able to keep telling my stories, surrounded by people who share the same passion and want to create with me, in the meantime, Ammirerò."