5 emerging female artists to keep an eye on
With different styles but a passion in common, they are shaping the contemporary music scene
They're cool and talented. They have been able to follow their path without compromise and without boundaries, mixing different musical genres, places and inspirations. They are all looking for their place in the music world with their own unique sound. These are Bosco, Rimon, Delacey, Laila Al Habash, Rose Villain and they are the young upcoming artists that you definitely have to know and listen to right now.
Bosco

Brittany Bosco has cut her teeth in Atlanta's DIY scene, making zines and developing her voice in the city's underground art community. Before devoting herself to music, she studied fashion design at the Savannah College of Art and Design (SCAD) and in 2017, the same year of her debut EP, she founded the creative agency, Slug. Her sound is a melting pot of R&B, soul and alternative rock/pop, the result of a variety of inspirations ranging from Brandy to Pharrell, from Garbage to Massive Attack, from My Bloody Valentine to No Doubt, from Toni Braxton to TLC. The same eclectic vibes resonate in her latest work titled Some Day This All Will Make Sense, which alternates funk and rap with more intimate moments. The album contains 7 tracks, each one with its own video, and explores themes such as struggle, self-realization, self-confidence and, at the same time, analyzes the most important moments in the singer's life. Aesthetics is as important to Bosco as music. The artist describes her look as a sort of "tomboy chic", a mix of Southern comfort and New York avant-garde" that recalls the outfits of Spike Lee's She's Gotta Have It and in which a wide range of influences converge, from the women of her family to the 1990s movies.
Rimon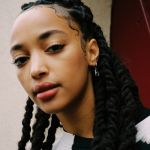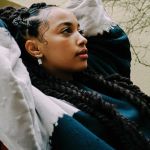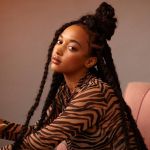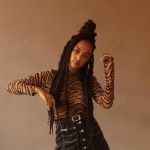 Rimon's story is unique. Moving from a religious community in Eritrea, Germany - and later in Holland - she spent much of her childhood travelling from one place to another, before settling in Zandvoort, a beach town a few kilometres from Amsterdam. She was only seventeen when, shortly after leaving the school, she met the producer Samuel Kareem. Not long afterwards she made her debut with the single Grace, followed in late 2018 by the EP BBYGIRL FOCU$ which put her in the spotlight. Critics claim that her music has both the ability to touch the soul and make your body move; instead the singer defines her mix of hip-hop, neo-soul and bittersweet lyrics as soulful, melancholic, vibey. Among her favorite contemporary artists are Princess Nokia, Rico Nasty and Solange, her muses, the ones that have most influenced the evolution of her sound, are true icons such as Erykah Badu, Amy Winehouse and Lauryn Hill. Now Rimon is about to release a new work called I Shine, U Shine, previewed by the tracks The Morning and Out of My Way.
Delacey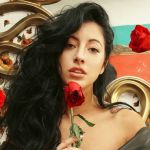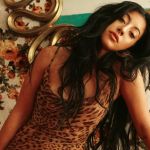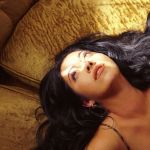 Born in Orange County, Brittany Amaradio, aka Delacey, fell in love with music as a child listening to Stevie Nicks and Billie Holiday records and at the age of seven she started playing the piano. Once she grew up, she cut her teeth writing songs for artists like Halsey, The Chainsmokers, Demi Lovato, although the one she is most proud of is definitely Ruin My Life for Zara Larsson. Many people probably remember her song Dream It Possible, which was selected by Huawei as the theme and ringtone for its smartphones. Only recently the singer has focused on her solo project and released her first album titled Black Coffee. The work, recorded in a studio in Brooklyn and produced by Ido Zmishlany (former collaborator of Shawn Mendes and Camila Cabello), includes 13 tracks that combine pop/R&B sounds and lyrics that speak directly about love, sex, dreams and fears.
Laila Al Habash

Born in 1998, she comes from the suburbs of northern Rome, and has Palestinian origins, she loves Raffaella Carrà, Friends and buffalo mozzarella and is one of the young Italian talents to keep an eye on. Laila Al Habash has music in her veins: she started studying piano at the age of three and a half; in middle school, inspired by the indie music of Belle and Sebastian and Strokes, she decided to focus on the electric guitar and composed her first piece when she was only 13 years old. Since then she has kept on playing and in 2019 she debuted with her first single, Come Quella Volta, released by Bomba Dischi (the same label in Calcutta). That minimal, fresh and easy track was followed by two songs with a very different mood.
Come Quella Volta is the oldest one, I was about 17 years old and I had a very cool, carefree mood. It only runs on three chords and I think my life at the time was also about three or four things and that's it.- Laila explained in an interview - Bluetooth talks about living everyday gestures when someone is no longer part of your life. You get in your car and you find the phone of someone you don't date anymore and you get a little paranoid. Actually it's a piece that comes from a very strong melancholy but I wanted to make it lighter, like a joke. Zattera is a more recent piece... I was very much in love and it was a kind of love statement, it's a very sincere song where I don't want to be bold or arrogant.
Rose Villain

Born in Milan in 1989 Rose Villain grew up listening to Prince, Nirvana, Rolling Stones, Johnny Cash, Biggie and Tupac. Increasingly interested in music, she moved first to Hollywood to study at the Musicians Institute, and then to New York. Thanks to the video of her debut single, Get the fuck out of my pool (supported in Italy by Machete, Salmo's label), she got the audience's attention and a contract with Republic Records, the label elected by Billboard the number one in the world that in its roaster boasts artists like Drake, The Weeknd, Post Malone and Nicki Minaj. Her songs, always realized in collaboration with her boyfriend/producer Sixpm, blend hard/trap with electronic, rock influences and movie lyrics and conquer millions of streams. Singer, author, director, dancer, model, Rose has recently presented her first creations in Italian: Bundy and the brand new Il diavolo piange, a song about desire and possession.