Lyne is the upcoming talent to keep an eye on
The songstress presents her debut EP Bipo Feels
23 years old, Belgian Congolese based in London, Lyne is one of those names to keep an eye on. After a good radio success in the last two years with her first singles, the singer is ready to take the next step with the new EP. Bipo Feels, a term coined by the artist herself to indicate how relationships with their often conflicting feelings can make us feel bipolar. She talks about her EP:
Writing this EP really helped me release some thoughts I feel like I couldn't really open up about. – Said Lyne - Having doubts, and not being able to see clearly, while feeling different emotions at the same time, all caused by the same person, can be very frustrating. We say that there is a thin line between love and hate and I totally believe that. Intense love can seem so lasting and forever that it's almost surrealistic when we realize how quickly it can turn into anger. I want this EP to be a message of support to anyone feeling that confusion about what their heart is saying, at times.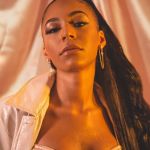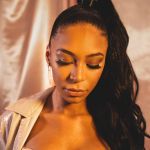 Singer's smooth voice moves effortlessly from sophisticated and dreamy R&B atmospheres, with a 90s-inspired flair, to the energy of afrobeat and rap moments, highlighted by the bases produced by the frequent collaborator D.E.W.I.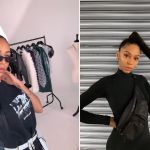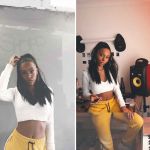 Moving from one track to another, Lyne tells "those moments where you can have different feelings towards a person you love". In the opening track, Together, she sings about how madly in love she is with her man, while in the following Not Sorry, switching from English to French (her mother tongue), she lets all the frustration and suffering emerge. If in All Mine Lyne cries out to the world that she wants her man all to herself, in the final 9PM the atmosphere quickly turns upside down when the singer discovers she is betrayed.
Listen to Bipo Feels here.