Jacquemus launches "Objets," its first home collection
A tribute to architect Gae Aulenti and the film "La piscine"
In 2022, Jacquemus had made a foray into interior design with its Danish bedding brand Tekla. Now the French brand is ready to explore this world further with Object, its first home collection celebrating the talent of Gae Aulenti and the Mediterranean aesthetic. Simone Jacquemus Porte has teamed up with Brianza-based luxury furniture manufacturer Exteta to create a special reissue of the Locus solus series designed by the Italian architect in the 1960s: a chair, a lounger and a sun lounger with a white frame and yellow striped fabric.
«This collaboration with Exteta came about naturally and spontaneously. I've always dreamed of developing a furniture line... I'm a big fan of designer chairs and I've been collecting vintage Gae Aulenti chairs for many years, ever since I saw them in Jacques Deray's film La Piscine. I added a little JACQUEMUS touch by opting for a yellow and white striped print inspired by the beach clubs of the 80s».
The creative director of the house confirms that cinema, design, architecture and art have always been a source of inspiration and his great passion.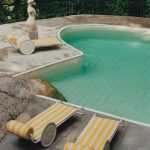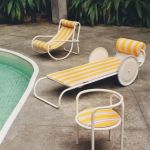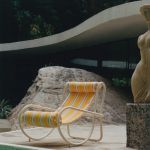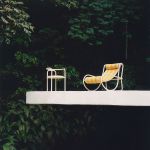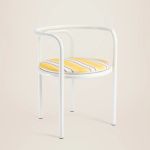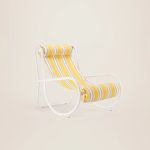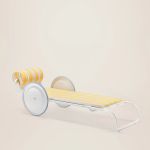 Objets was designed as an extension of the SS23 Le Raphia collection and, in addition to the set relaunched by Aulenti, includes a range of accessories and small objects such as trays, plates, bowls, baskets, vases, clothes pegs and hairpins that combine golden brass and leather. The collection is complemented by an exclusive selection of vintage art catalogues, rare books and photographs that Simone Porte Jacquemus has compiled of his favourite artists who have also inspired him in the design of SS23, such as David Hockney, Jean Dubuffet, Tarsila Do Amaral, René Burri, Luis Barragán, Claude Nori, Pablo Picasso and many other artists. Of note are some original prints by photographer Lucien Clergue, including the very rare photograph of Pablo Picasso at the bullfight in Frejus in 1962.
This limited edition collection is available on the brand's website and in the Avenue Montaigne boutique at a price of 1,188 euros for the chair, 3,456 euros for the armchair and 5,940 euros for the chaise longue, while prices for the small pieces start from 150 euros upwards.