"Goblin mode" is the word of the year
The expression that has gone viral in recent months represents the contemporary zeitgeist according to a public vote by the Oxford English Dictionary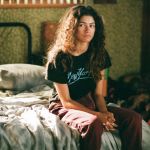 Interior day. I wander around the house. The oversized tracksuit is full of labrador hair, symbol of the only true symbiotic relationship in my life. On my shoulders is a pink fleece blanket worn like a cape, while my feet are strictly barefoot. Her hair pulled back in a bun, her bare face, paler than Wednesday Addams. A packet of Haribò in one hand, the mobile phone in the other scrolling through the glossy lives of pseudo-strangers on Instagram and in the background the dialogue of the Winchester brothers in yet another re-watch of Supernatural (yes, because choosing one of the cool new series you are flaunting on social media is too much of a mental effort for me). No desire to talk to human beings nor, even less, any fomo to be elsewhere doing things. I call it a weekend. The rest of the world Goblin Mode. For the Oxford English Dictionary, which defines it as "stubbornly self-indulgent, lazy, sloppy, greedy behaviour that rejects social norms and expectations", it is the word of the year.
"Given the year we have just lived through, goblin mode is the right word for everyone who is feeling a bit overwhelmed by events at the moment. It is a relief to recognise that we are not always the idealised, curated version of ourselves that we are encouraged to show off on Instagram and TikTok. This is also demonstrated by the rapid growth of downloads of BeReal, an app with which users share raw images of themselves, often showing moments in life when they are self-indulgent, in goblin mode."
Said Oxford Languages president Casper Grathwohl, trying to explain the unexpected success of the verbal locution, which won the race with Metaverse and the hashtag #IStandWith, being voted by 318,956 people out of 340,000 and thus obtaining 93% of the total votes.
The hashtag #goblinmode first appeared on Twitter in 2009, but went viral on social media in early 2022. As is often the case lately, it involved Julia Fox and a series of articles that claimed the Uncut Gems actress had broken up with Kanye West because he didn't like her when she went into "goblin mode". Fox later specified that she had never used the term, but by then it didn't matter, she had moved on. Suddenly "goblin mode" had become the drift of years of pandemonium, uncertainty about the future and a response to social diktats that dictate a perfect image, the "that girl" who could die without her daily nine-hundred-step skincare, eats only boiled rice and salmon bowls, has a tidy house full of designer objects and invites you to try your best to be "the best version of yourself" because "if you believe and think positive, you can make it". So an increasing number of people seem to have said it's all well and good to wander around the house, eating lunch with leftovers from the previous day's takeaway or a packet of crisps, lazing in front of TV series and an apathetic Instagram feed. All meant as a simplistic liberating giving up, devoid of nihilism and possible serious drifts into discomfort or mental health problems such as depression, hikikomori syndrome or agoraphobia. In short, "goblin mode" is a sort of hybrid between what we all are at home when nobody sees us and a way of saying no to Hailey Bieber who always wants us glazed over like a tasty doughnut and Kim Kardashian who repeats "Get your f**king ass up and work". Or maybe it's just an excuse, coming to that time of year when we inevitably take stock of the past 12 months we might remember 2022 as, to paraphrase a cult book by Ottessa Moshfegh, our year of rest and relaxation. OK, maybe not exactly rest, but definitely oblivion.