The future of adult entertainment industry according to Erika Lust
Towards a more positive society with Erika Lust x Carne Bollente collaboration
The porn industry has a complex connection with women: it reduces them to objects to be manipulated but still sees them as protagonists. When Erika Lust saw her first porn film, she felt conflicted in a mix of emotions between excitement and shame when faced with a totally wrong and at times misogynistic and predatory portrayal of women, and decided it was time for a change. In her 20-year career as an adult and erotica indie film director, founder of Lust Cinema and many other projects, she has fought to broaden perspectives on sexuality and finally represent female pleasure, changing the rules of the porn game from within. Today, in addition to running a studio and being very active in the communication of porn as a positive medium of feminist activism, she collaborated with the progressive brand Carne Bollente on a project that through a t-shirt represents the first step towards taking the sex industry out of its loop and broadening the horizons of a more sex-positive society. We asked her to tell us what porn means to her and her view of the industry from the inside:
Sexuality is such an important part of human identity and artists must claim their right to infuse it into their work without any fear.
If the male gaze promoted visions of porn aimed at satisfying its first target user, the cisgender hetero male, Lust's female gaze wants to unhinge toxic mechanisms and foster the development of a positive view of pleasure and intimacy, in which the representation of those emotions becomes intersectional in order to transform porn into a positive medium, even if it is a complex goal.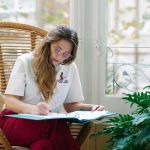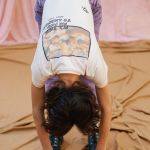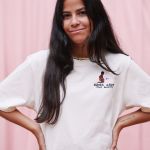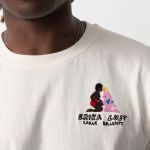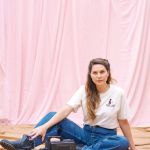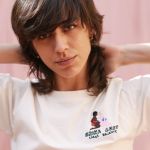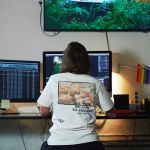 This is how Erika speaks of her erotic authorial vision, which puts women and women+ (a term that indicates women in all their different gender identities) at the centre, legitimising female pleasure immersed in a safe intimate experience, lived consensually by two or more individuals free of labels, completely removed from the narrative dynamics of power games. Erika starts from the story lines to move this creative and popular mechanism of hers, making the actresses of the cast actively participate in the decisions made on set so that they have a say in how the film is presented and amplified:
The female gaze is so important in challenging the porn status quo. Having women, BIPOC and queer behind the camera allows them to rewrite the script of their involvement not only in sex, but also in public life, to tell their own stories and to do something different from most free site porn.
The conception of porn as 'always free' leads users to always seek out the same toxic and fetishising formats, as well as favouring companies working with predatory production schemes over the professionals who work to shoot the content, penalising possible authorial recognition and destining porn to remain 'consumer material' forever. A glimmer of light, however, comes not only from the work of Erika and her team, but also from online platforms like OnlyFans where creators freely produce content:
'OnlyFans & co. are just alternative and ethical ways of consuming porn [...] they are worthy of celebration because they allow artists and adult creators to be more empowered than ever before and in general, they have normalised the consumption of paid and ethically made porn. Thanks to these platforms, creators are less dependent on porn studios and therefore feel more empowered to denounce predatory behaviour by companies, directors or agents.
With her projects XConfessions, Lust Cinema, Else Cinema and the magazine Uncensored Lust Zine, Erika wants to create a space of dissemination in which to talk about porn and free it from the stigma of shame, which has always been sedimented in the cultural scenario. Seeing a sex-positive society is still a utopia, but the coming together of sex industry activists such as Erika Lust x Carne Bollente tells of great strides forward.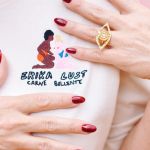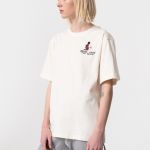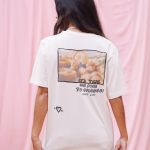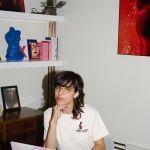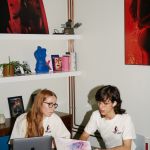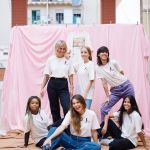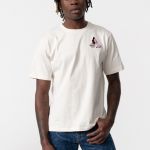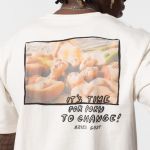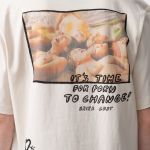 Selling a t-shirt featuring the iconic illustration of one of the strongest images from Female Pleasure Circle, an erotic film by Lust Films that breaks the taboo of female masturbation, in one of Carne Bollente's selected distribution shops means creating a wider channel of recognition for the sex industry, especially since 100% of the profits from this project will be donated to En Avant Toutes, a French NGO that fights for equality and gender equality and aims to end sexual and gender-based violence. The tee is shoppable at this link.
Women+ historically have not had the same freedom to experience their sexuality as men and many of them are still ashamed to even talk about it, ending up knowing little or nothing about their bodies and desires. To continue the fight for a publicly accepted view of the sex industry, Carne Bollente and my team hTo continue the fight for a publicly accepted view of the sex industry, Carne Bollente and my team have created this new and exclusive collection, which allows people to share and embrace sex-positivity in a new way: by wearing it.
The sex industry can and must evolve to talk about more positive messages, especially considering that free online porn often becomes the main source of sex education for kids at a time when adults feel ashamed to talk about sex. Coming into contact with an abusive representation of relationships creates a distorted model in young minds, creating abusive and toxic patterns of behaviour that end up being recognised as valid.
If you want to break free from the power dynamics that want to control our sexual behaviour and are ready to express it through your art, be brave, believe in your message and don't be afraid of the superficial judgements you might receive from people!
The independent voices of young female filmmakers who want to courageously express themselves have the full appreciation of Erika Lust, who encourages anyone who wants to enter the world of porn to come forward, because new points of view are needed to legitimise an increasingly heated conversation about life and possibility.