Google will pay $118 million over gender wage gap
The tech giant settles class action which accuses it of systematically paying female employees less than their male colleagues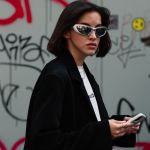 In September 2017, three Google employees had filed a lawsuit in California Superior Court in San Francisco against the tech giant, accusing it of underpaying female workers, thereby violating California's Equal Pay Act, a federal law signed back in 1963 by President Kennedy that prohibits an employer from paying its employees lower wages than employees of the opposite sex, another race or ethnicity for substantially similar work. The original three plaintiffs were joined first by a fourth and eventually by many more (about 15,500) who turned the legal action into a full-fledged class action. All of them, who held a total of 236 professional positions in the tech world, from software engineers to managers, complained about the American company's underpayment of female employees reaching a wage disparity of about $17,000 compared to their male colleagues. The highly discriminatory behavior of Google, which has always claimed to be a spokesperson for egalitarian ethics, allegedly went further by keeping, despite higher qualifications and accumulated experience, its employees stuck in lower career paths than men, thus denying them access to possible promotions, bonuses, and a higher salary.
One example is the story of Kelly Ellis, who worked for four years as a software engineer at Google's Mountain View office. Before leaving the company in 2014 "because of the company's sexist culture" she had reached the position of senior manager, but continued to be paid as an entry-level engineer. As opposed to a male colleague who, with the same degree and less experienced, "was paid more." Among the original plaintiffs, Ellis withstood the pressure and various threats she endured via Twitter over the lawsuit and can now celebrate the company's surrender: in fact, Alphabet, Google's parent company, said it had reached a $118 million settlement to avoid the costs and inevitable negative publicity of the legal proceedings. Chris Pappas, a spokesman for the company said via a press release:
"While we strongly believe in the equity of our policies and practices, after nearly five years of litigation, both sides agreed that resolution of the matter, without any admission or findings, was in the best interest of everyone, and we're very pleased to reach this agreement."
A sentiment that also seems to be shared by Holly Pease, one of the plaintiffs:
"As a woman who's spent her entire career in the tech industry, I'm optimistic that the actions Google has agreed to take as part of this settlement will ensure more equity for women."
In addition to the economic part, the agreement also stipulates that Google will allow third-party experts to evaluate the conduct of the human resources department, while independent labor economists will suggest to the company how to achieve pay equity and be more equitable in determining the position and pay of new hires.
In 2017 Kelly M. Dermody of the law firm Lieff Cabraser Heimann & Bernstein, one of the plaintiffs' lawyers said:
"While Google has been an industry-leading tech innovator, its treatment of female employees has not entered the 21st century. This case seeks to ensure fairness for women at Google."
The settlement reached proves her right. Despite this achievement, which comes on top of the EU's yes to 40 percent of women in top management by 2026, there is still a long way to go to win the fight against gender pay inequality if we consider that according to Eurostat estimates in Italy the discriminatory component in the gender pay gap is 12 percent.