Apple TV+ will produce a TV series on Coco Chanel and Christian Dior
Juliette Binoche and Ben Mendelsohn will play the two legendary designers
Following the success of Halston, the big streaming giants continue to explore the world of fashion. Apple TV+ has announced that it is working on a new TV series about Coco Chanel and Christian Dior. The title? It will be The New Look, a clear reference to Dior's inaugural 1947 collection, in which the fashion house introduced the "New Look", a style characterised by a narrow waist and wide skirt, designed to celebrate femininity and women's bodies after many years in which both had been sacrificed in shapeless, practical clothes and uniforms due to war.
The project, which is said to be an "epic thriller", will be set during the Nazi occupation of Paris during World War II and will focus in particular on "the decline of the world's most famous designer Coco Chanel, overshadowed by the rise of Christian Dior, the man who restored spirit and vitality to the world with his revolutionary and iconic brand of beauty, influencing generations to come". Inspired by real events, the story of the two artists will be intertwined with those of other great fashion protagonists of the last century such as Pierre Balmain, Cristóbal Balenciaga, Hubert de Givenchy, Pierre Cardin and Yves Saint Laurent.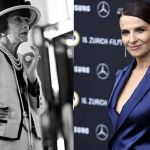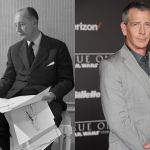 Although no release date or other details have yet been announced, we do know that The New Look will be written and directed by Todd A. Kessler (already behind series such as Bloodline, Damages and The Sopranos), while the roles of Monsieur Dior and Madame Chanel will be played by Emmy winner Ben Mendelsohn and Oscar winner Juliette Binoche respectively.