Cher is the star of the new SS22 campaign by UGG
The iconic artist talks about herself and opens the doors of her Malibu house for the brand
Few people can be called living legends. And Cher is definitely one of them. Singer, eclectic performer, Oscar-winning actress, fashion icon, free, strong, independent woman, true symbol of female empowerment. And never before a brand ambassador contended by beauty and fashion. Yes, because the artist celebrated the beginning of 2022 as the face of two new advertising campaigns: the first, Challenge Accepted, for M.A.C. Cosmetics together with Saweetie; the second for UGG. The latter is part of the "FEEL ___" series launched in January 2021 with which the brand presents "icons, leaders of culture and champions of change who inspire generations, promote individuality and evoke emotion" such as fashion journalist André Leon Talley, supermodel Iman or NBA legend Kareem Abdul-Jabbar.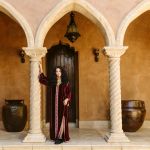 In Neil Favila's shots and, especially, in the video directed by Kauai Moliterno and Michael Barth we see the superstar wandering around her Malibu home in a very boho and relaxed outfit, wearing her UGG Classic Mini boot and Coquette slipper, while petting her cat Mala, watching movies from her private cinema, meditating and talking on the phone with her mother.
How "you feel" is the most authentic part of you as a human being. I chose to be an artist. But the hard part is succeeding and failing in front of the entire world. I've spent a lifetime with people either loving me or hating me. And I mean, you want to be loved, but finally it's like, "fuck it".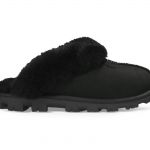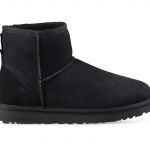 Cher says in the campaign video, before adding:"When someone says, "Oh, you're an icon," it makes absolutely no sense to me." But, instead, she is. And that's also why, as Lindsey Dicola Dashoff, senior director of brand communications and public relations at Ugg, explains, she's the perfect person to embody the spirit of the footwear brand:
Being an icon is about having the freedom and courage to explore your own journey and individuality. Cher is globally renowned for the bold and unapologetic way she lives her life, something Ugg has always related to.