The "House of Gucci" on Lake Como is now available for rent on Airbnb
Two lucky guests will have the chance to stay at Villa Balbiano and experience the atmosphere of the movie starring Lady Gaga and Adam Driver
House of Gucci, the film starring Lady Gaga and Adam Driver that, based on the eponymous book by Sara Gay Forden, will bring to the screen the murder of Maurizio Gucci and the stories of the rest of the family, is about to hit theaters. On the occasion of the upcoming release date, which is November 24 for the States and December 16 for Italy, Airbnb has decided to offer Villa Balbiano, a splendid architectural jewel on the shores of Lake Como that in Ridley Scott's project is the residence of Aldo Gucci, played by Al Pacino, to two travelers.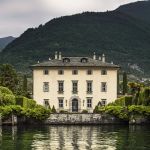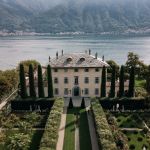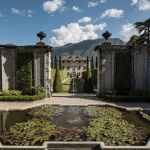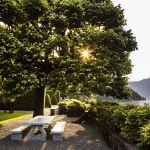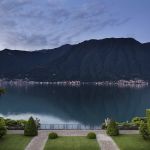 Villa Balbiano is the most important private residence on Lake Como, a majestic palace built at the end of the sixteenth century by Cardinal Tolomeo Gallio and in the following century became the home of Cardinal Angelo Maria Durini who, as an aesthete and art lover, enriched it with statues and paintings and enlarged it by adding new lands, structures and even a private church. During that period this lakeside spot became a meeting place for many Italian intellectuals who stayed in the six suites of the house and discussed in the rooms adorned with 17th-century frescoes painted by the Recchi brothers and Agostino Silva that still decorate the walls. Recently restored with the help of French architect and interior designer Jacques Garcia, the house boasts marble floors, lavish decorations, crystal chandeliers and antique furniture from Sotheby's and Christie's auctions. While outside, the real stars are the two hectares of land and the beautiful Italian gardens.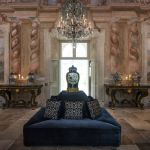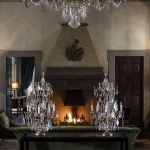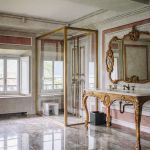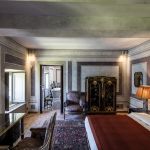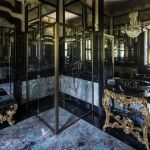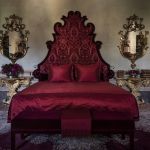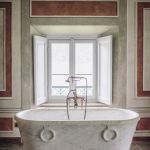 Thanks to Airbnb, two guests will have the chance to spend the night of March 30, 2022 in the villa's opulent Master Suite, amidst baroque furnishings, mirrors and precious crystals. For the cost of €1,000 (excluding taxes and commissions), they will have the unmissable opportunity to experience the atmosphere of the movie and the sparkling '90s of the Gucci clan, sharing the same spaces that served as the location for family parties and lunches by the lake. With access to the first four floors of the house, the outdoor swimming pool, the private pier and the boathouse, those who manage to win the stay (reservations will be open from 18.00 CET on Monday, December 6!) will be able to wear their most beautiful dress and pretend to be Lady Gaga/Patrizia Reggiani. Not bad, right?
For more info and to try your luck, click here.