Is Chiara Ferragni the most influential woman in Europe?
From Sanremo 2023 to second season of TV series for Amazon Prime, Chiara's empire expands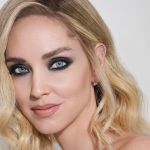 The Milanese apartment of Chiara Ferragni and Fedez is now a familiar place to many after the hours spent peering into the many vicissitudes of the couple. Attentive critical eye to every change of look of Chiara, opinions born from the choice of the singer's nail polish are accompanied by a perennial smile, especially when Leo thinks he has seen Iron Man fly or appears the little Victoria. Yet alongside the family story, Chiara Ferragni is continuing in a climb to more or less unmatched entrepreneurial success: only in the last month she went on the cover of Vogue, became testimonial of Louis Vuitton, announced a series on Amazon Prime as well as continue to manage its brands and collaborations. You are already spending tons of articles on how Chiara often dissimulates - by conscious choice - her business nature behind being a mother and a "simple" influencer, and this seems a winning strategy, because on the one hand it keeps the general public interested in his private life together, on the other it distracts hater and competitor from considering it for what Chiara represents today: the most important woman in Europe. Just to get a boost of self-esteem, here is an overview of Chiara's latest achievements with Fedez, Leo and Vittoria in the background.
The Ferragnez - The Series
On 18 May 2023, The Ferragnez 2, seven episodes that recap the final months of Chiara Fedez and her family, will be released on Prime Video. The trailer promises tears and smiles. There will probably be a place for the severe health problem that afflicted Fedez in the first half of the year and the impact it had on all of their lives. But surely there will also be talk of Chiara's adventure as co-host at the 73rd Sanremo Festival. Backstage moments will be shown, such as public speaking lessons, trying on outfits and fears about the new role. There will also be moments with Leo and Vitto, as well as Chiara and Fedez's couple dynamic, which we had already seen in the first season of the docu-series. Namely, in those episodes, husband and wife had taken us to couples therapy and shared other intimate details of their family ménage. Among the sweetest moments was the birth of Vittoria, who is now 2 years old and, like her brother, is loved by Ferragnez fans.
Sanremo
The hype surrounding Chiara Ferragni's debut as co-host at Sanremo 2023 was extremely high. People were not only curious to see the digital entrepreneur in an unprecedented version, but more importantly, what she would look like. They expected her to put herself on stage, and she did. Chiara proved her versatility and confirmed her skills as a fashion influencer by choosing a series of outfits that immediately went viral and got people talking because of their beauty and the feminist message behind each one. Every detail was carefully studied for months and developed together with Maria Grazia Chiuri and the Dior team to highlight Ferragni's beauty and help her embody the figure of a strong, thinking woman who fights for the rights of other women and calls on them to break free from the cage of patriarchy.
Vogue, Louis Vuitton & Lancome
After her entry into the Board of Directors of Tod's on April 9, 2021, Chiara Ferragni rocked the stock market quotations of the brand, even the other luxury giants began to take an interest in the young entrepreneur. In 2020 she was named Bulgari's global ambassador; from November 2021 she is the new face of Louis Vuitton for the campaign that accompanies the launch of the LV Archlight slingbacks. In the shots taken by Oliver Hadlee Pearch Chiara shows off the latest creations by Nicolas Ghesquière in the Vigna by Leonardo da Vinci in Milan. Along with her is her trusty French bulldog, Matilda. To consecrate the international icon Ferry also came the first cover of Vogue Italia, another dream that becomes reality with "hard work" behind". For her privacy issue, Francesca Ragazzi's first as Head of Content, Chiara was taken by SCANDEBERGS and interviewed by Michela Murgia. Beyond the prestige of finishing on Vogue, Chiara's was also a political move: she helped the newspaper in a moment of transition, becoming one of the future allies of the new course of the Vogue publishing process. But that's not enough, since then Chiara has also been the face of Lancome and increasingly linked to Dior and Schiaparelli, who created her dresses for Sanremo and those sported in the last fashion weeks.
Chiara Ferragni Brand
"No one will remember your name in six months," many said when a young, enterprising wannabe posted her first look on a blog called The Blonde Salad. Twelve years later, Chiara has built a small empire (it is estimated that in 2020 the three companies she heads had revenues of almost 20 million euros) that is constantly being enriched with new items. Increasingly determined to make TBS a true lifestyle brand, the digital entrepreneur is adding new products. In the last years, Chiara has launched a line of baby and kids' clothing, inspired by the birth of her second daughter; the Eyepocket bag, sneakers and a series of outfits from the FW21 collection; the first line of jewelry; a capsule of stationery with Pigna; a limited edition Nespresso collaboration. Is that all? Of course not. Chiara also entered the beauty industry.
Baby Vitto e Lello
In addition to the series for Amazon Prime and work successes, in the Ferragnez household the biggest news of 2021 was definitely Victoria. Eagerly awaited by fans and Instagram addicts like not even the heir to the throne of England, baby Vitto happily made a year that started out complicated. Born in spring 2021, the little one with blonde hair and big blue eyes has tenderly invaded the kingdom of Leone. Lello and the rest of the family had to deal with feedings, sleepless nights, crying, seasonal illnesses (and lots of 3/4 birthday cakes too!) and everything else that comes with having a newborn around the house. Result? Diffidence from her brother, heart-eyed Fedez for the little princess, lots of new posts and a shower of baby outfits.
Back to sexy
The image of Chiara Ferragni is more multifaceted than it may seem: a careless eye might not notice the successful businesswoman who moves capital behind a wardrobe full of mini-dresses, extremely trendy garments, naked legs and a sexy back to after two pregnancies that envy many. As demonstrated by wearing the mesh shirt with golden nipples Schiaparelli in Paris, the Maille Pralù by Jacquemus and mini outfits Versace Chiara does not give up her femininity, indeed she shows off with disinterest and coolness, always showing herself in all her beauty, in a dissonant approach to his role as a business woman, mother of two children and wife. She knows this, knowing her audience well, and exploits it in her favor embodying values much closer to female empowerment than those preached by many Italian feminists. A part of that aesthetic strategy that - together with that of the image of the perfect family - helps to create its public image other than the successful business woman that guarantees to be taken seriously by the audience that interests it professionally and be seen as a reference point in the field of lifestyle, fashion and aspiration of life throughout Europe, if not in the world.