5 nail art trends for fall/winter
There will be different techniques and colors to wear on our nails, from flowers to 3D, from animal print to the shades of green
Even if summer hasn't left us yet, it's time to think about the next manicure. We can forget (at least until next spring) strawberries and cherries, lemons, shells, and think of a more autumnal theme, inspired by the nail art trends of next fall/winter. In addition to the more classic and warm autumn tones like brown, sienna and ocher or the timeless black, this autumn there will be different techniques and shades to wear on your nails.
Green light to fun, it's time to experiment with ironic 3D nails or animal print in all its variations, with different shades of green - even if the trending one among the stars is the "Bottega" green inspired by the fashion house - and with a 70s-inspired pattern. Ready to choose your next manicure?
3D nails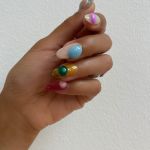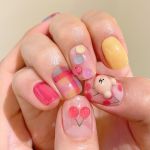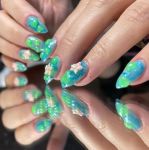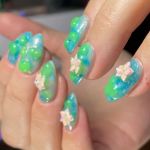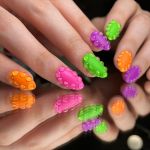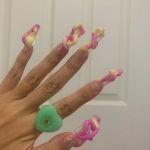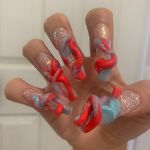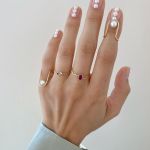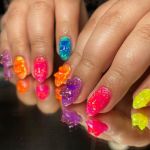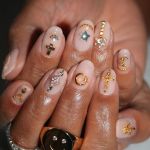 To express all your creativity there is nothing better than a three-dimensional nail art, with which you can recreate any type of design: abstract, geometric shapes, animal figures, fruit or flowers, and even applications such as pearls or rhinestones. .
50 shades of green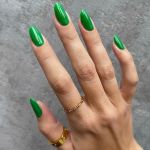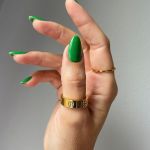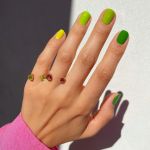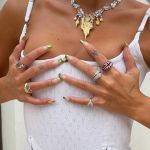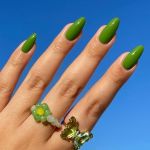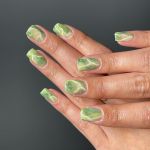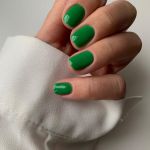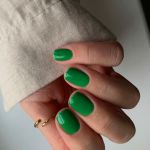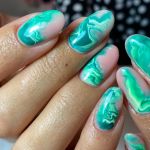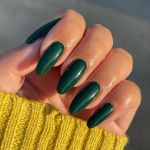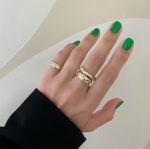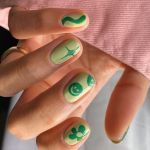 We have already told you about it, green is among the color trends for next season. In particular in its most lively and brilliant nuance, renamed "Bottega green" because it is inspired by the iconic color of the latest collections by Bottega Veneta. And if this shade does not convince you, you can always opt for a pastel green or a teal green!
Animalier mania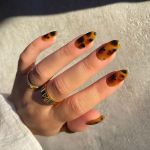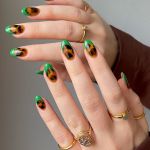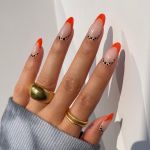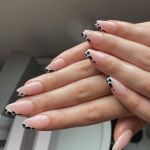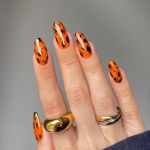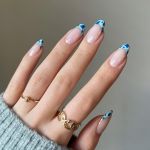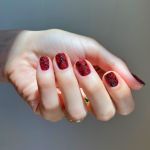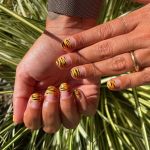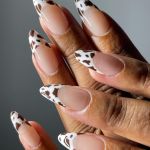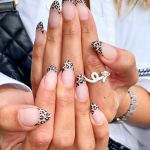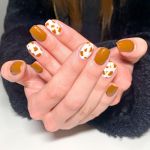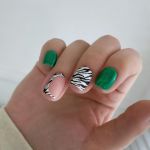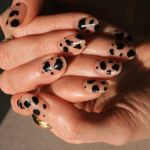 Not only on the catwalks, the animal print is also back on our nails. Whether it's the most classic and biting leopard print, a more contemporary zebra or a snake print, the important thing is that it is inspired by the world of the most exotic animals and their colors.
Autumn flowers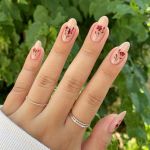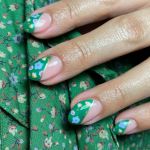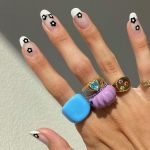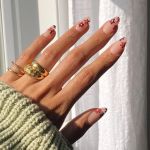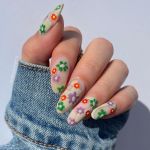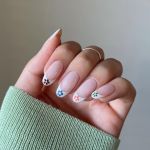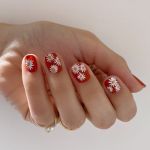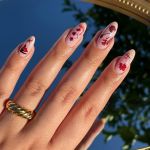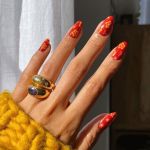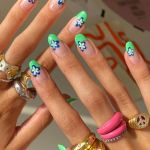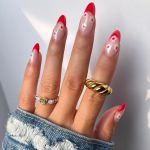 Who said flowers are only for spring and summer? Green light for floral nail art also in autumn, especially in shades such as red, green, blue and black. Even the French manicure decorated with tony monochromatic flowers is one of the most loved trends of the moment.
70s vibes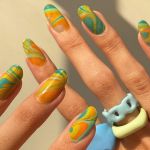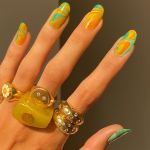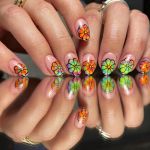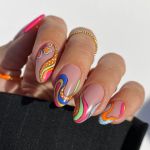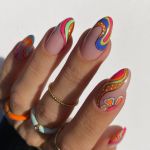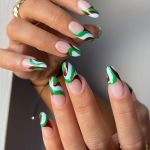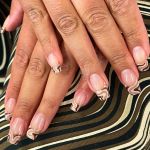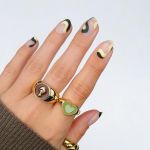 The 70s inspiration comes in fashion, confirming itself among the most loved patterns of the next season for garments and accessories, but also in the beauty world, in particular in nail art. Fluid and multicolored lines, tie dye and psychedelic prints are the next must have to decorate your nails.