Vans celebrates the LGBTQ+ community in 'Love Letters to Skateboarding'
Jeff Grosso talks about identity, acceptance and inclusion with Leo Baker, Elissa Steamer and many others
On the occasion of the Pride Month, Vans presents the eleventh season of Love Letters to Skateboarding. Jeff Grosso's latest and final series of interviews with icons of the skate world, recorded earlier this year, before the Californian champion passed away in March, explores topics such as identity, acceptance and inclusion.
In the new episodes of the show, LGBTQ+ community skaters including Leo Baker, Breana Geering, Brian Anderson, Cher Strauberry, Elissa Steamer, Shanae Collins, but also members from Unity Crew e di Skate Witches talk about their experiences and their love for skateboarding.
Grosso said that this latest season of videos dedicated to the LGBTQ+ world is the one of Love Letters to Skateboarding he was the proudest of:
I was taught at a young age to speak this way. I have been part of the problem, but I am trying to change…the last thing I want to do is make someone feel uncomfortable or make them not feel safe, especially when it comes to skateboarding.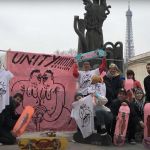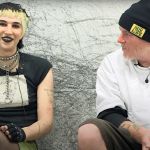 Vans has always been committed to creating a unique creative skateboarding community, without discrimination on race, religion or sexual orientation. For this reason, during Pride Month, in addition to the launch of the new interviews, the brand will donate $50,000 to the organization GSA Network, which works to promote the rights of the young queer and transgender community and to fight racism.
You can follow Love Letters to Skateboarding 11 on Vans YouTube channel. A new episode will be available every Thursday.