These second hand bags are a must have for this fall
Between iconic models and pieces that are almost forgotten
Vintage handbags are known to possess the charm of the coveted piece that cannot be found in boutiques. Unlike waiting lists for the latest model, second-hand bags tell a story that fits one's style and have become the stars of (more or less) responsible shopping this autumn. A careful search on websites, second-hand platforms, in shops and at flea markets makes it possible to get hold of our dream bag in the now discontinued original version.
And so even unboxings of brand new luxury handbags, complete with tissue box, now compete with the more spontaneous and emotional video hauls of vintage treasures found online, which come after months of searching and days of waiting. And then there's the surprise at the actual condition, hoping that the blurry photos you saw on your phone at 3am are as real as can be. The evidence of Gen Z's interest in this cathegory are the increasing views of the "vintage designer bag collection" contents on Tik Tok.
https://www.tiktok.com/@selvaggia.may/video/7172213460917292294?is_from_webapp=1&sender_device=pc&web_id=7273814227117688352
Not only online, even better is finding your ideal bag in a thrift shop in your city. If you're in Milan, the Vintage Map from nss G-Club will make your search easier. This free online tool collects all vintage or second-hand markets and shops and guides you easily through the search.
Want some tips? Here are the 5 coolest vintage or second-hand bags, including iconic models and almost forgotten goodies. Let them inspire your next purchase.
Yves Saint Laurent's Mombasa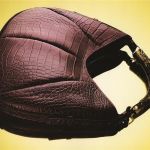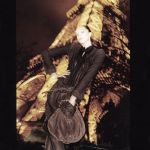 Born in 2001 from the creative genius of Tom Ford during his brief period at Yves Saint Laurent. Horn handle and super-soft leather made in countless variations, only a few of which have a special metal coating. This bag with exotic appeal entered the fashion history of the 2000s and is ready for a new life.
CUFFZ by Linz's Cuffs Barfly bag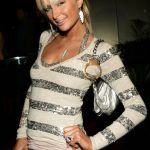 Paris Hilton made it trendy in the early 2000s. The design is the idea of a careless student who, in order not to forget her bag at the disco again, comes up with the idea of attaching handcuffs to it. The brand, which fell into oblivion a few years later, was revived by Heaven by Marc Jacobs, who designed a collaboration. The original y2K models are definitely hard to find...good luck!
Dior's Columbus
The Columbus by John Galliano for Dior was first seen on the catwalk in 2002. Its utility look makes it very practical and the shoulder strap is complemented by interchangeable pouches.
Louis Vuitton's Papillon
Introduced in 1966, the cylindrical shape is meant to evoke the body of a butterfly, while the handles replicate its wings. Essential geometries and diverse patterns: from the classic monogram to bright colours in collaboration with artists. Not only at Louis Vuitton, but also at vintage flea markets you can find bags in this typical cylindrical shape at a knockdown price.
Fendi's Baguette
"It's not a bag, it's a Baguette": with these words from Carrie Bradshaw in Sex and the City, the Baguette was accepted into the Olympus of It-bags. The bag, which turned 25 this year, was celebrated with a themed fashion show in NY in collaboration with Marc Jacobs. Thousands of variations and limited editions: covered in sequins, completely embroidered and made of all kinds of materials, even customisation sets. The model is a carry over of the maison, but vintage editions have a special touch, as always.