Fashion campaigns starring celebrity couples
From Bad Bunny and Kendall Jenner for Gucci to Kanye West and Kim Kardashian for Balmain
A power couple, i.e. a celebrity couple that has cultural (and often economic) relevance at a given time, can be a successful choice when it comes to advertising campaigns. This is why the fashion industry has often resorted to this marketing ploy to raise their status, garner likes and attract attention. In the last few hours, everyone is talking about the pictures of Kendall Jenner and Bad Bunny in love and carrying a lot of baggage for Gucci, but the young partners are just the latest example of how love always works. Even between the glossy pages of a magazine or on a giant billboard. The formula for success? Carefully selecting the lead actors and building a believable aesthetic around them, a mood that seems so natural and in tune not only with the brand they are promoting but also with their identity as a couple. It sounds easy, but it's not always. However, when the chemistry between the two is right on paper and on screen, magic happens. Just like with these ten celebrity couples in as many advertising campaigns.
Bad Bunny and Kendall Jenner for Gucci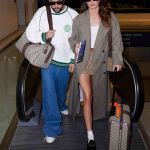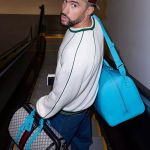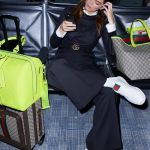 It is no coincidence that the two were among the celebrities who sat in the front row at Gucci to applaud the debut of its new creative director. Indeed, Sabato De Sarno chose Bad Bunny and Kendall Jenner to star in Gucci's new luggage campaign, along with items from Gucci's Savoy collection. Exploring the intimacy of travel, photographer Anthony Seklaoui portrays the pair smiling in an airport, a meeting point where travel begins. Their casual yet sophisticated look reflects the timeless elegance that characterises both the SS24 collection designed by De Sarno and the Florentine label's travel collections. The result is a campaign reminiscent of jet-set glamour and 1990s airport photos. These images also mark the debut of Bad Bunny and Kendall as an official couple, who were first spotted on a double date with Hailey and Justin Bieber in February 2023 and were dubbed another Kris Jenner-created pr couple at the start of their relationship.
Kanye West and Kim Kardashian for Balmain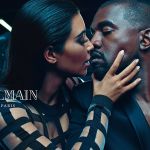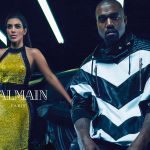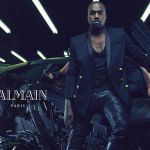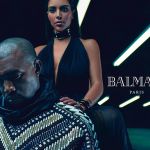 Let's go back a few years. Kanye still doesn't walk the streets of Italy without shoes, and Kim is not a Balenciaga, but a Balmain girl. They are in love, beautiful and on the cusp of success. That's why they were chosen as the faces of Army of Lovers, Balmain's SS15 campaign. In the pictures, shot by Mario Sorrenti, Kim shows herself with slicked-back hair, dark smokey eyes and long Balmain lashes, kissing her ex-husband passionately.
David and Victoria Beckham for Emporio Armani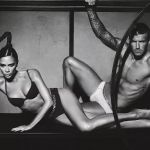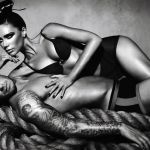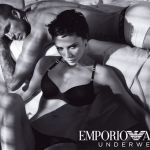 In the early 2000s, David and Victoria Beckham were one of the most popular power couples of the time, but still no one thought of choosing them together as the stars of an advertising campaign. Giorgio Armani will do it for the Emporio Armani Underwear FW09 collection. So the footballer and former Posh Spice end up on billboards in major cities with a series of glamorous and hot black and white shots of Mert Alas and Marcus Piggott, risking an increase in traffic accidents this year.
David Bowie and Iman for Tommy Hilfiger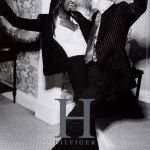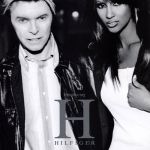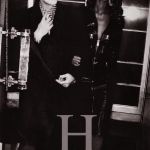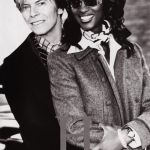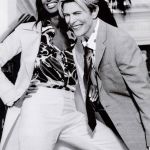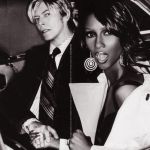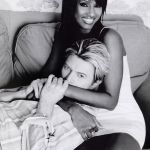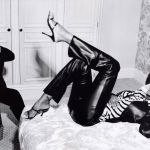 Advertising campaign. Four icons of fashion and music. David Bowie and his wife Iman star in the SS04 campaign for H by Tommy Hilfiger, photographed by Ellen von Unwerth and styled by Edward Enninful. In the black and white shots, the couple smile, dance and hug, giving us back a series of immortal images of one of the most beautiful celebrity couples of all time. Enninful recalls this work and Bowie in particular, confessing, "I had been too intimidated to reach out to him before. I was in awe. But in person, he was so funny".
Beyonce and Jay Z for Tiffany & Co.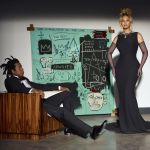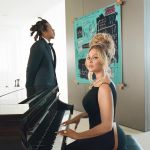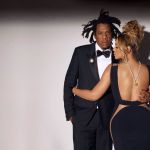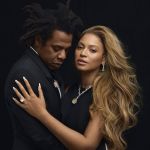 Who to call to celebrate modern love? Beyoncé and Jay-Z. Alexandre Arnault, executive vice president of the jewellery brand, had no doubts when he had to choose the faces of About Love, Tiffany&Co's new advertising campaign. For the occasion, Bey wears a cut-out evening gown by Balmain illuminated by the iconic Tiffany Diamond, a 128.54-carat diamond considered one of the most important gemstones found in the 19th century, while behind her is another masterpiece: Jean-Michel Basquiat's 1982 painting entitled Equals Pi.
Demi Moore and Bruce Willis for Donna Karan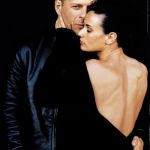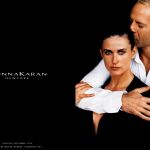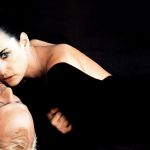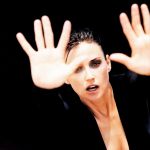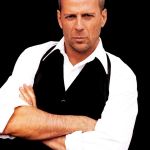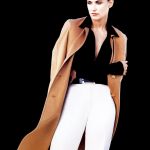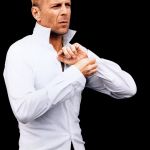 Today they are good friends, but in 1996 Demi Moore and Bruce Willis were husband and wife. Two real world stars who celebrated success on the big screen and also seemed to be a perfect match in their private lives. Then things changed. The two divorced and entered into relationships with other people, but they always remained very close. The pictures Peter Lindbergh took for Donna Karan's FW96 campaign also bear witness to this.
Christy Turlington and Ed Burns for Calvin Klein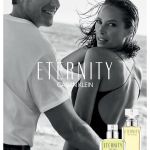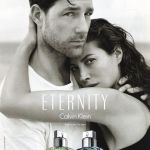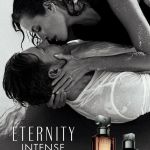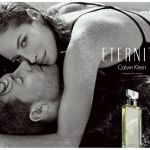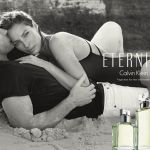 The supermodel debuted in 1988 as the star of the first Eternity ad. Christy Turlington subsequently posed with her husband, director and actor Ed Burns, for several campaigns for Calvin Klein's Eternity fragrance in 2014, 2016 and 2020, with images shot by Lachlan Bailey and Inez Van Lamsweerde and Vinoodh Matatin. But the mood is always the same: stolen moments of their love, marked by authentic and spontaneous sensuality as they enjoy playing in the ocean waves.
Sienna Miller and Tom Sturridge for Burberry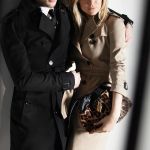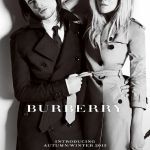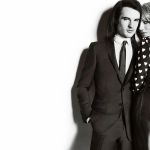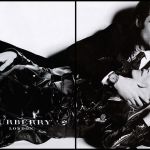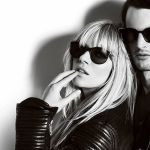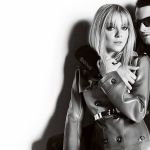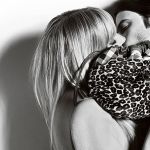 In 2023 she will become a mother for the second time with her new partner Oli Green and he is dating Alexa Chung, but in 2013 Sienna Miller and Tom Sturridge were the lovers in Burberry's advertising campaign. Photographed in front of the lens of Mario Testino and under the creative direction of Christopher Bailey, the two stars exchanged complicit looks, smiles and affectionate outpourings, displaying a distinctly remarkable couple chemistry.
Barbara Palvin and Dylan Sprouse for The Kooples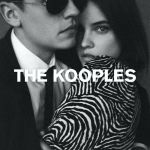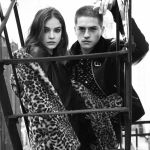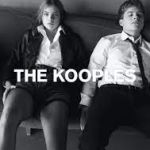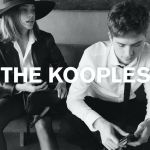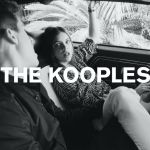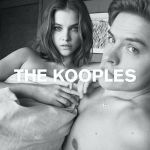 The Kooples is known for the fact that the protagonists of their advertising campaigns are lovers who are also a couple in real life. In the SS20 campaign, shot by Cameron McCool in Los Angeles, Barbara Palvin and Dylan Sprouse wear the French brand's cool clothes. Barbara said of the campaign that it managed to capture "the connection we have as a couple in real life" and that it was "a deep insight into our relationship".
Olivia Palermo and Johannes Huebl for Mango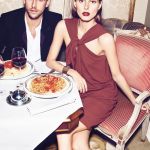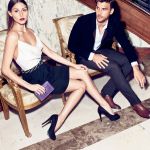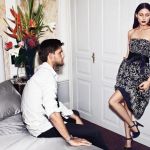 What happens when a socialite and influencer marries a model? Inevitably, the two end up on billboards halfway around the world. This is what happened to Olivia Palermo and Johannes Huebl for Mango's FW10 campaign.